In 2021, Imagine Film Festival invites you to explore the sensation of embodiment in VR in its most scary, sexy and emotional registers.
As film buffs, we've all been touched, scared or grossed out by cinema. Knives cutting through the fabric of the pitch-black darkness of the film theatres could certainly create an impact, but they could not physically penetrate the distance between the screen and our seats.
The virtual realities enabled by modern headsets no longer resemble this passive space of cinema, but are more like a full-contact sport where flying bullets force us to dodge, workouts make us sweat, and intimate encounters might have us squirm in pleasure and confusion over our sexual identities.
The appeal of that is evident as we get to perform whatever actions we please, wearing whatever bodies we like. However, as much as we can be aware of the fiction of the whole setup, our bodies often cannot tell the difference between reality and play.
Despite a widespread conviction, our minds and bodies are not separated. What is only seen might bring us physical pain or pleasure if we align our own bodies with the virtual ones, lending the sensory awareness of our skin to our virtual avatars. As a result, the impact of cutting through the pixels can be as severe as cutting through the flesh.
The future of our virtual presence is undoubtedly linked to embodiment, so take this opportunity and follow us into a rabbit hole where the reality is fantastic, but the bodies are real.
VR SCARECROW
The most compelling experience of the 2020 Sundance and Raindance festivals comes back exclusively for Imagine as live one-on-one VR immersive theatre with an actor performing live from South Korea as an avatar in a social VR platform – VR Chat – allowing up to two participants to join in at one time.
You can experience Scarecrow from the 9th till 13th of April. Purchase a timeslot here
LOVESTORY | LIVE VR PERFORMANCE + EXTENDED Q&A
The concept behind the experience is derived from the interest in the science fiction films of the 80s and 90s such as The Lawnmower Man, Akira or The Fourth Dimension. Those early depictions of VR contained seeds of transhumanist ideas of transgressing the body and connecting people's feelings directly in a virtual reimagining of body structures and their motor skills.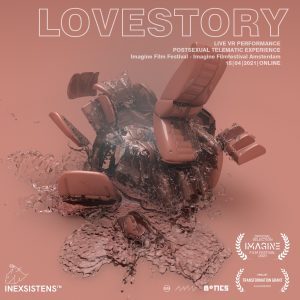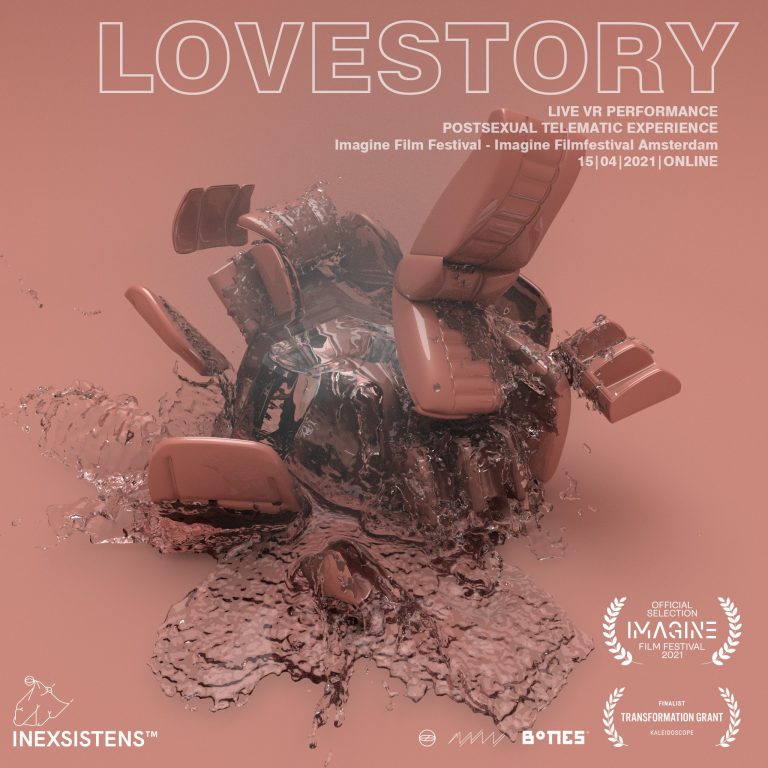 Lovestory takes place at Imagine 2021 on April 15th. Get your tickets here.
IVF-X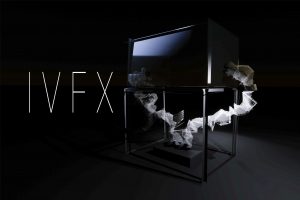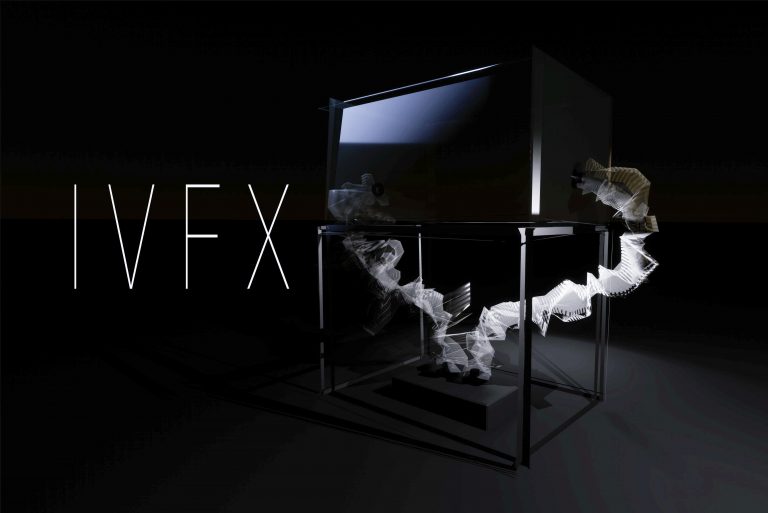 Breed & Meet your Cyborg Baby Now!
In the future, what will it mean to breed or reproduce if it is no longer a biological matter but an offspring of choice and technology?
Speculating on the future of human reproduction, philosopher and artist Victorine van Alphen developed a hybrid reality in which you can breed & meet your own 'personalized' cyborg baby.
Is it a Clinic? An institution? An immersive reality ritual? An audiovisual installation? A procedural performance? A glimpse into a possible future?
IVF-X combines the procedures used by the real IVF clinics for artificial insemination (IVF=In Vitro Fertilization) with VFX (visual effects) to explore our most intimate reproductive desires & dilemmas.
IVF-X was meant to be one of the key elements of the 2021 Imagine Expanded Programme which deals with the phenomenon of embodiment in Extended Reality. However, due to the COVID-19 regulations, we were forced to postpone the showcase of Victorine's work until further notice. 
To celebrate the physical intimacy of the piece – however hybrid or uncanny – we will make sure to set up a physical installation of IVFX, once Corona measures are lifted. We believe that this hybrid work couldn't have been transferred online without losing its essential sensuality and intriguing bodily presence of both cyborgs and humans involved.
You may subscribe HERE to be updated on when IVF-X will be shown in its full hybrid reality form.
Victorine van Alphen will also be a guest of our panel discussion Living With the Monster: Uncanny Intimacy.
Special, 20 min
Netherlands, 2020
Dutch & English, English interface
Genre: VR, Science Fiction
CREDITS
Director: Victorine van Alphen
VR Developer: Aron Fels (VR Academy)
Houdini specialist: Rudi Nieuwenhuis.
Sound design: Remco Langedijk, Burak Oztas
Striking Vipers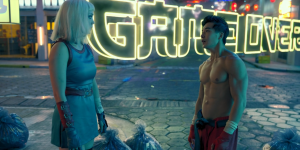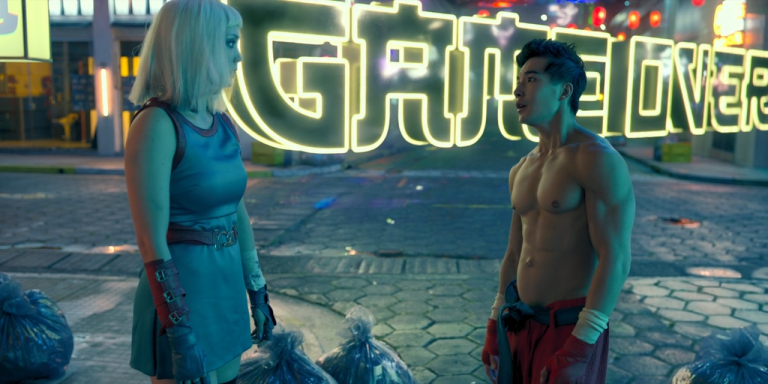 Can pixelated blood boil and virtual veins bleed? Can you suffer a little death by a stroke of a virtual hand? Are we wearing virtual skins, or are they wearing us?
This talkshow on VR bodies will be streamed live from VR Chat. Participants are:
Joe Hunting – documentary filmmaker working exclusively in the VR Chat ecosystem.
Dr. ir. Melanie Peters – director of the Rathenau Instituut, researching the impact of science, innovation, and technology on society (and responsible VR practices).
Deirdre V. Lyons – VR actress, whose last role was as Prospero in the Shakespearean live, immersive theatrical production of The Under Presents: Tempest.
Daniëlle Hooijmans – performer, researcher and co-creator of The Machine To Be Another from BeAnotherLab.
Talkshow Striking Vipers takes place on April 8th, read more and get tickets here!
VR 360
The eight VR360 experiences listed below can be accessed via phones for FREE using the "Imagine VR Expanded" app from the App store (iPhones) and Play Store (Android). The experiences will become available at midnight on 7 April and will remain in the apps until 18 April. You can watch all the experiences using the phone alone (magic window mode) or put your devices in any headsets working with smartphones (cardboard, Gear VR etc.). 
Geimu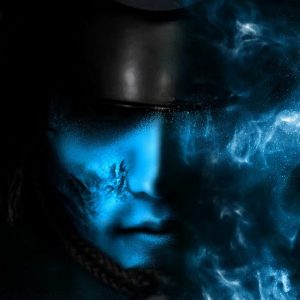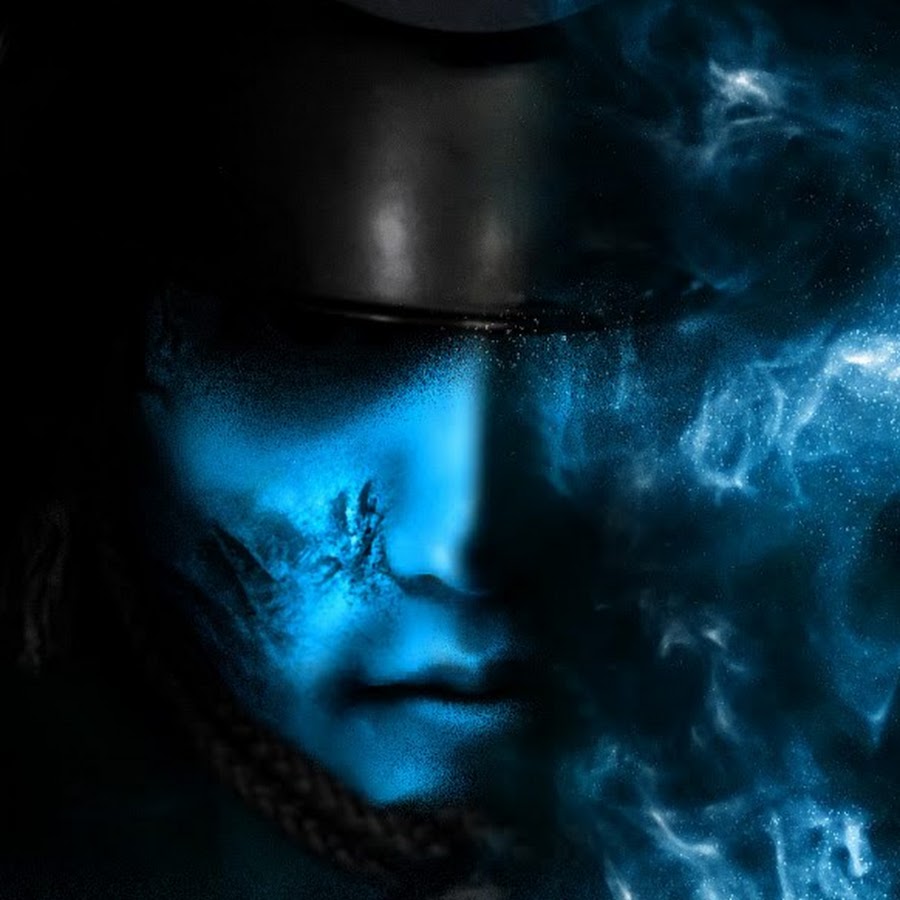 The avid gamer Emi draws her friend Hiroshi into a dangerous game, hacking the console and the VR set to physically experience the consequences of their actions in the virtual world. Filled with techniques bringing to mind the mechanics and aesthetics of RPG and FPS games, Geimu explores the borderlines between the cinematic and the gaming uses of VR. 
Japan 2020
Director: Dorian Goto Stone
Duration: 23'
Replacements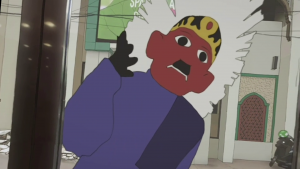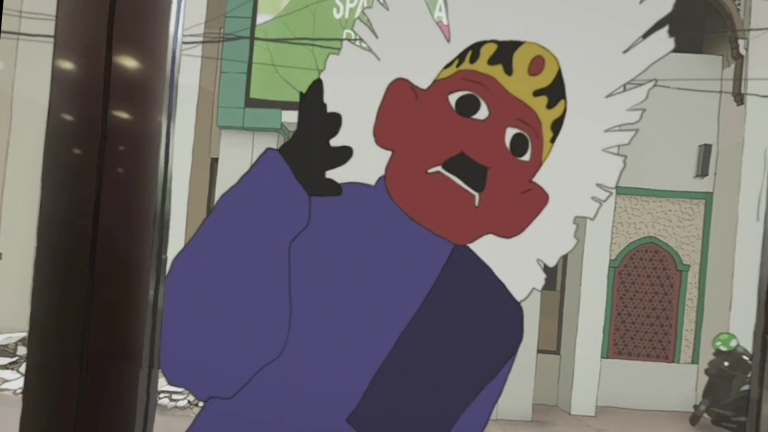 Drawn in delicate lines, the animation is based on the director's personal memories and years of studying urban, environmental and cultural changes happening in the capital of Indonesia, Jakarta, since the 1980s. In only 13 minutes, we experience half a century of history, learning how the passage of time changed city's architecture, soundscape, and the lives of particular families.
Indonesia, Japan, Germany 2020
Director: Jonathan Hagard
Music: Efek Rumah Kaca
Animation: Jonathan Hagard, Kaori Kida, Dewi Hagard
Duration: 12'
Look at Me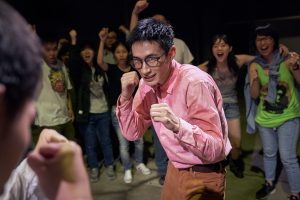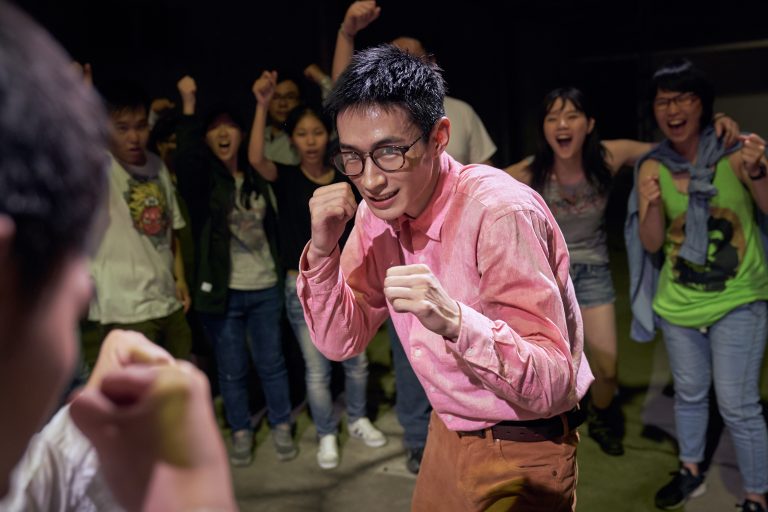 Zhang, like everyone in the near future, is addicted to the perks offered by the virtual reality. Things start changing for him as his girlfriend chooses cybersex over their physical sex life. Following a meysterious girl, Zhang stumbles across the place where phones are forbidden and people fight with their bare fists.
Taiwan 2019
Director: Wi-Ding Ho
Duration: 14′
Odyssey 1.4.9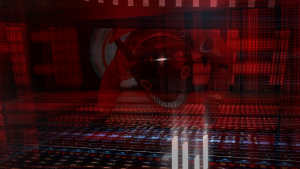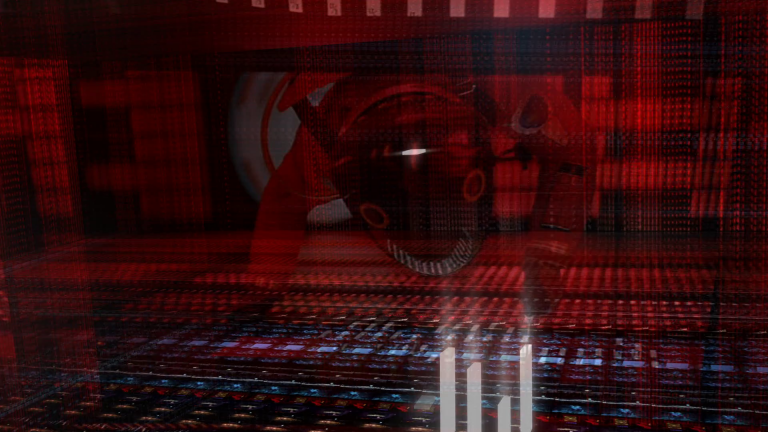 A breathtaking VR experience exploring Stanley Kubrick's masterpiece "Space Odyssey" in one monumental take. Not only a personal tribute to the movie, but also a sensory immersion into its heart. Odyssey 1.4.9 stages the famous dark monolith by turning it into an impossible object composed of hundreds of film frames. A vertiginous, abstract journey in which relations of scale and size are completely overturned.
France 2019
Director: François Vautier
Duration: 8′
Dream Droplets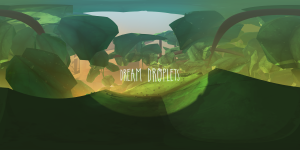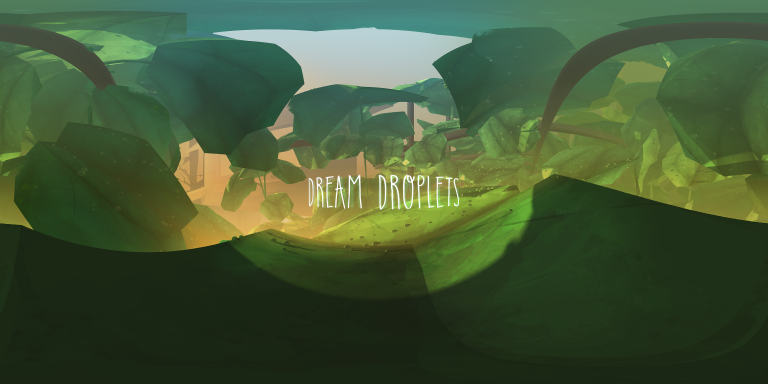 Take a deep breath and immerse yourself in the imaginary world of Dream Droplets, hidden from the conscious mind. Travel alongside young adult Kim in this confronting dream-like fantasy, where grass grows as tall as trees and magical raindrops turn into bursting threads. Take the form of a water droplet, and drift along with the poetic current of her dreamy tale.
Netherlands 2020
Director: Nick Rutten
Duration: 12'
Go home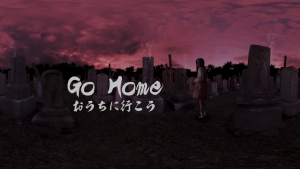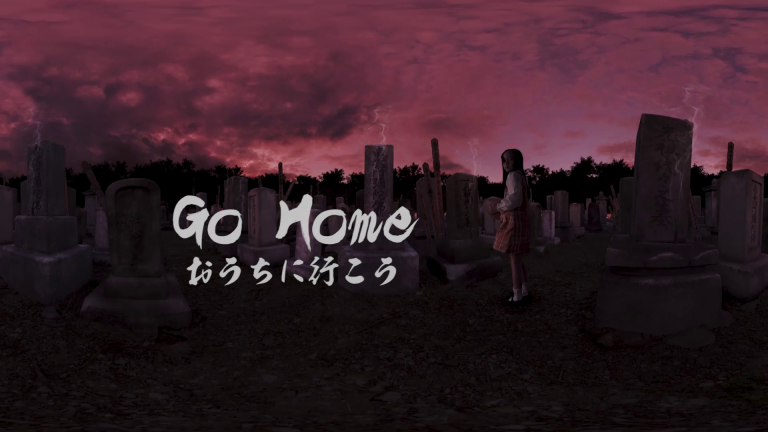 A collaboration between the legendary director of Ju-On: The Grudge Takashi Shimizu and Tokyo Gore Police's Yoshihiro Nishimura resulted in the most terrifying 360-degree j-horror to date. "Go Home" invites you to follow a mysterious small girl home from a graveyard. If that alone sounds disturbing then wait for the rest. Imagine proudly presents Takashi Shimizu's first venture into the VR territory as the second festival in the world (after "Beyond the Frame" in Japan).
Japan 2021
Director: Takashi Shimizu, Yoshihiro Nishimura
Duration: 6' 30
Hominidae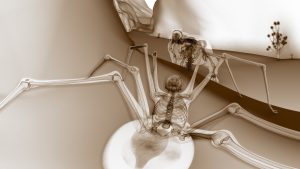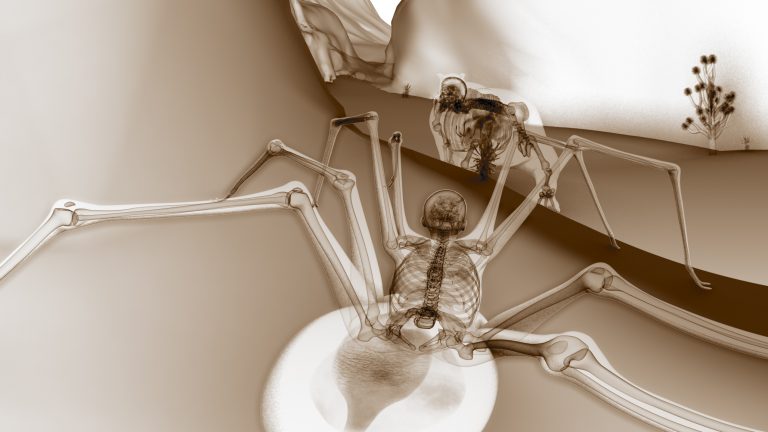 Against a landscape of X-ray imagery and wild anatomical reimagination, this experience follows an Arachnid Hominid, an intelligent creature with human and spider physiology, as she struggles to raise her young in a hostile environment. The story is told in five vignettes, from the birth of the children to the death of the mother in the teeth of her prey.
USA 2019
Director: Brian Andrews
Duration: 7′
Swing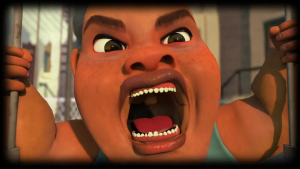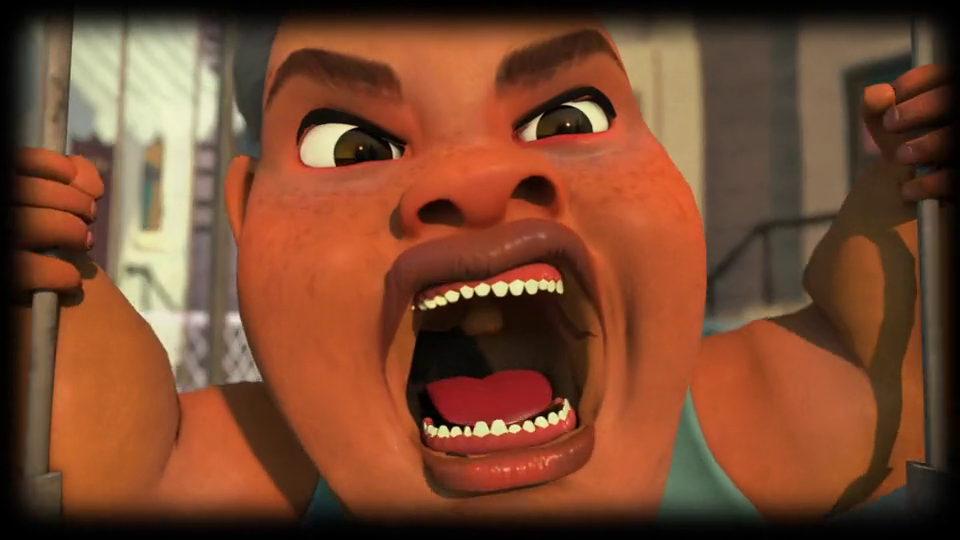 Swing depicts the internal (or more accurately – infernal) and external struggles of a young girl who is attempting and failing to swing on a playground swing. As she struggles with the swing, the gates of hell open up and we're pulled in to experience the torments of her soul. Masterfully animated, it's a real treat.
USA 2020
Director Mari Jaye Blanchard
VR Director: Mark Reisch
Duration: 6'