Halloween Saturday
De eerste voorstelling van Flux Gourmet Lab Rats! programma werd gevolgd door een interessante Q&A met regisseur Peter Strickland. Bij LAB111 was de talk Anatomy Goes to the Movies door Eleanor Crook, dat werd bijgewoond door enthousiaste bezoekers. Het programma Myths of the World: Hong Kong, bracht ons een voorstelling van de klassieker Infernal Affairs gerestaureerd in 4K. Ook was er een talk van Grady Hendrix, Hong Kong Doesn't Exist, die een rondleiding gaf door de films van Hong Kong en hoe de kleine kolonie een koninkrijk van dromen bouwde uit lege grond en winkelcentrums.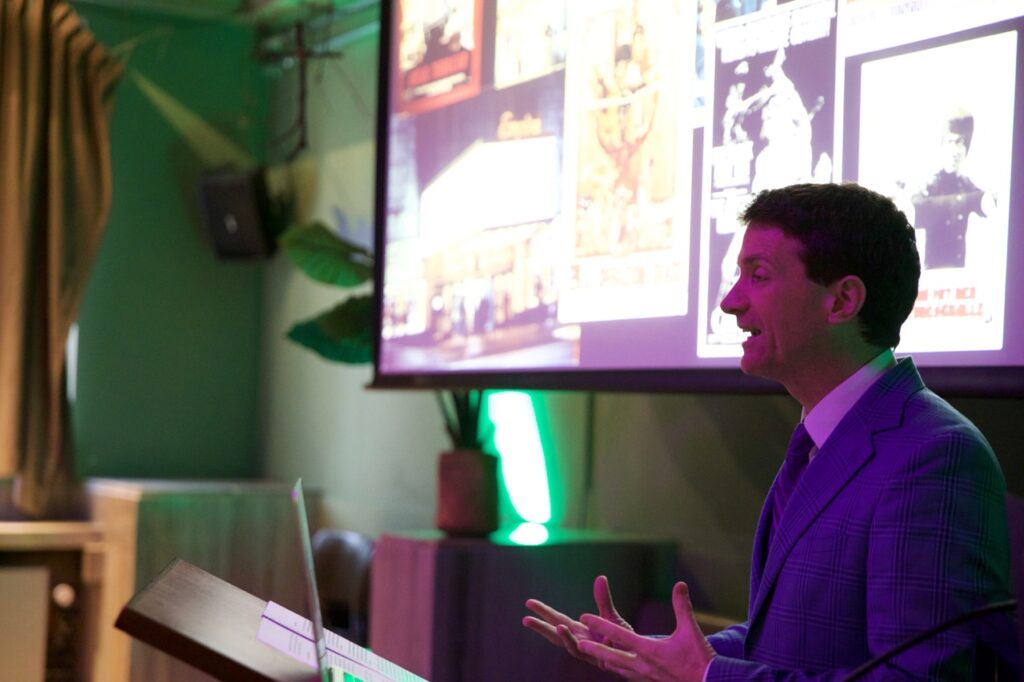 Science en fun Sunday
Vandaag was er een extra voorstelling van de Koreaanse film Hunt, met Lee Jung-Jae als regisseur en in de hoofdrol. De film was gratis te zien in de FilmHallen om 11:30. Eleanor Crook bezoekt Imagine vandaag weer om de Workshop: Create Your Own Wax Creature twee keer te geven in LAB111. Bij de OBA om 14:00, in De Hallen Cafe Belcampo, kun je een debat over Digitaal Kolonialisme bijwonen. De talk The Rough Guide to Hong Kong Identity and Popular Culture zal om 20:00 plaats vinden in het OBA Theater. Er zullen verschillende illusture gastsprekers zijn om het verleden, heden en toekomst van de Hong Kong identiteit te bespreken. Voor Kids' Halloween is er een voorstelling van The Addams Family in de FilmHallen om 11:30. Bij Things to Come: Human Augumentation zal het jaarlijkse wetenschappelijke programma van Imagine zich richten op het huwelijk tussen het menselijk lichaam en technologische vooruitgang. Het panel zal te zien zijn in LAB111 om 14:15 en is onderdeel van het Lab Rats! programma.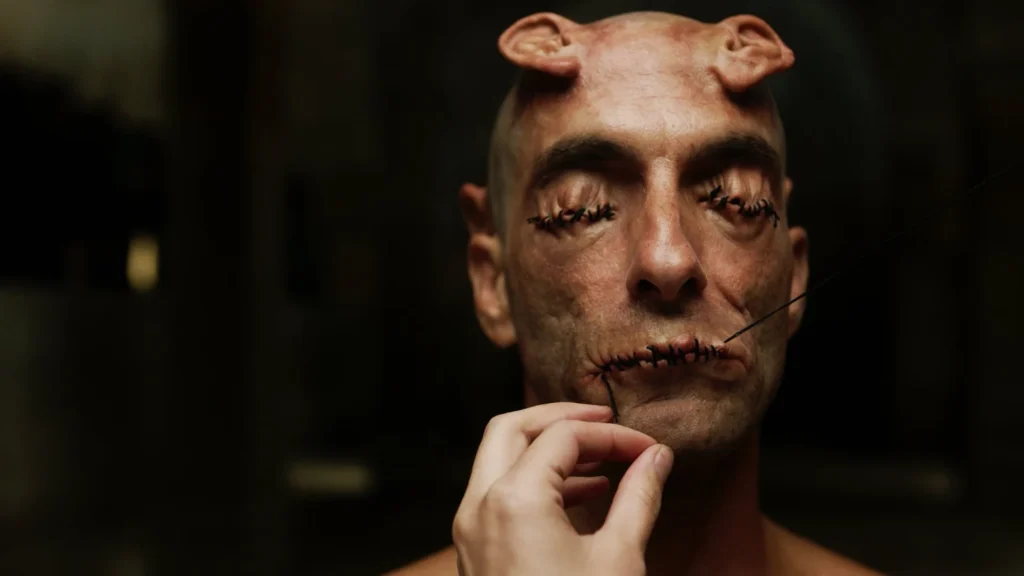 Silver Scream Award
Tussenstand zondag 30 oktober
1 | Spine of Night, The (9,250)
2 | Project Wolf Hunting (8,800)
3 | Menu, The (8,714)
4 | Vesper (8,476)
5 | Lynch/Oz (8,466)
6 | Brian and Charles (8,453)
7 | Hunt (8,356)
8 | Black Minutes, The (8,313)
9 | Flux Gourmet (8,191)
10 | Deadstream (8,172)
11 | Barbarian (8,162)
12 | Roundup, The (8,125)
13 | You Are Not My Mother (8,105)
14 | Mona Lisa and the Blood Moon (8,050)
15 | Something In the Dirt (8,043)
16 | Detective vs. Sleuths (7,975)
17 | Veneciafrenia (7,911)
18 | Huesera (7,750)
19 | Holy Shit! / Ach du Scheisse! (7,750)
20 | Wolfkin (7,750)
21 | Shin Ultraman (7,714)
22 | My Grandfather's Demons (7,652)
23 | Taking, The (7,577)
24 | Witch Part 2: The Other One, The (7,563)
25 | Silent Twins, The (7,525)
26 | Satan's Slaves 2: Communion (7,417)
27 | Earwig (7,328)
28 | Elderly, The (7,107)
29 | Ajagajantharam (7,097)
30 | Leonor Will Never Die (7,047)
31 | V/H/S/99 (7,000)
32 | Silent Forest, The (6,813)
33 | Swallowed (6,250)
34 | Christmas Bloody Christmas (6,250)
35 | Ashkal (6,211)
36 | Polaris (6,143)
37 | Dark Glasses (5,382)
38 | Day Zero (4,516)