Tuesday: High level and skinned hares
We'll say it again: the Dutch genre film is on the rise (no, not that scary one by Dick Maas). Especially the makers of short genre films keep the engine going. The umpteenth proof was delivered yesterday during the second block of Nieuw Nederlands Peil, where not only the quality but also the great diversity of the selected pieces stood out. For example, a full house was introduced to the culinary romcom-with-dark-edge Covid Love, to the creepy thriller Liquid Hope, situated in a sinister B&B, and in A Final Transmission mankind endured an alien invasion in 3D animation. After their films ended, filmmakers and cast and crew members again had ample opportunity to share their enthusiasm and tricks of the trade with the audience. Make a note: next Thursday we will continue with NNP block 3, 19:30, LAB111, room 1.
Already a little further down the road are Austrian director Peter Hengl and his life and production partner Lola Basara who came to FilmHallen 2 to present their debut film Family Dinner. About the obese Simi who goes to stay with her aunt in the countryside during Easter and is put on a strict regime of fasting, until a feast turns out to have a very nasty aftertaste. The groundwork for the film was laid in Amsterdam in 2017, during the European Genre Forum organized by Imagine. After the screening, however, it was mainly about the memorable scene in which a hare is skinned, even though "no animals were harmed during the making of this film. Hengl dwelt at length on the scene, which required six or seven dead hares bought from hunters, supplemented with a dash of special effects, while the skinning itself was performed by a vegan actor. Only at Imagine!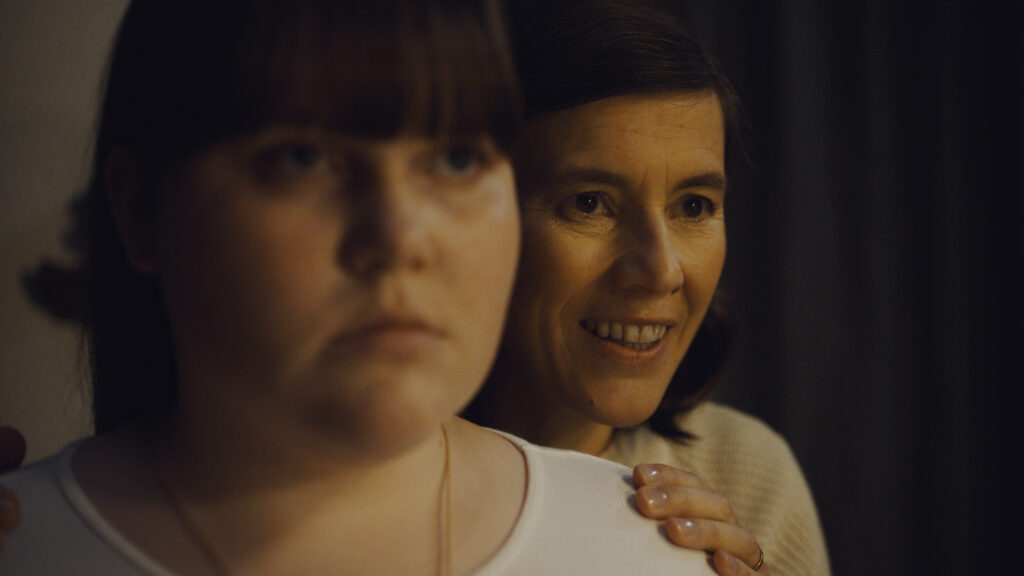 Today: Simon Boswell. Listen and shiver!
The British composer of film music Simon Boswell was once a guest at Imagine back in 2010, then at Kriterion film theater. Today he is back in Amsterdam with a brand-new master class. Boswell, who played as a guitarist in various post-punk/new wave bands in the late 1970s and early 1980s, made a name for himself as a film composer from 1985, starting with the score for Dario Argento's supernatural thriller Phenomena. Until the end of that decade, his name was plentiful in the credits of Italian horror films, such as Lamberto Bava's Demoni 2 (1986) and Michele Soavi's Deliria (1987). Boswell proved well at home with genre film mavericks, as evidenced also by his collaborations with Alejandro Jodorowsky for Santa Sangre (1989), Richard Stanley for Hardware (1990) and Clive Barker for Lord of Illusions (1995). In 1994 he set the music for Shallow Grave, Danny Boyle's debut, followed in 1999 by the major Hollywood production A Midsummer Night's Dream, based on William Shakespeare and starring Michelle Pfeiffer and Kevin Kline. Furthermore, he set Pope John II's speeches to music (!), collaborated with several British pop greats and still performs regularly with his band The And. Boswell, who forges orchestral and electronic elements into a whole in his film music, is still active today; this year alone he provided the scores for four films. Got curious? Try to get a ticket soon. Time and location: 19:30, LAB111, room 1.
The masterclass is organized in cooperation with the Buma Music in Motion Foundation.
Meanwhile, the participants of the European Genre Forum and the Imagine Fantastic Talents have started their first day. With workshops, talks and feedback sessions to take their projects to the next level. Today also kicks off the Imagine Project Platform, with a pitch session, one-on-one interviews and a jury deciding which project will go to the Frontières co-production fair in Montreal.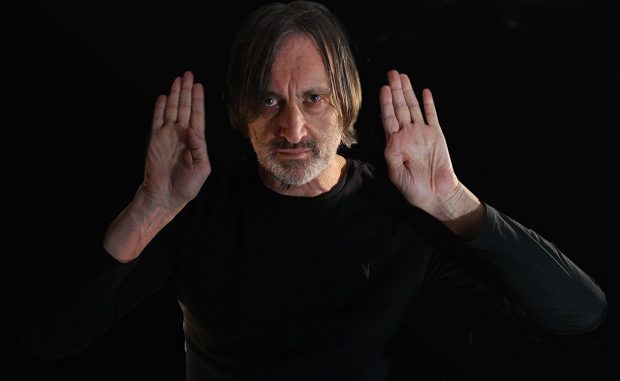 Silver Scream Award
Interim Score Wednesday 02 November
1 | Spine of Night, The (9,250)
2 | Attachment (9,100)
3 | Escape to the Silver Globe (8,821)
4 | Project Wolf Hunting (8,800)
5 | Menu, The (8,714)
6 | Vesper (8,664)
7 | Holy Spider (8,627)
8 | Brian and Charles (8,619)
9 | Lynch/Oz (8,425)
10 | Exhibit #8 (8,364)
11 | Hunt (8,356)
12 | Piggy (8,313)
13 | Leonor Will Never Die (8,250)
14 | Flux Gourmet (8,200)
15 | Piedad, La (8,200)
16 | Barbarian (8,162)
17 | Deadstream (8,125)
18 | Roundup, The (8,125)
19 | Megalomaniac (8,046)
20 | Detective vs. Sleuths (8,023)
21 | Holy Shit! / Ach du Scheisse! (8,000)
22 | Septet: The Story of Hong Kong (7,975)
23 | Three Thousand Years of Longing (7,962)
24 | Five Devils, The (7,875)
25 | Silent Twins, The (7,848)
26 | My Grandfather's Demons (7,842)
27 | Veneciafrenia (7,837)
28 | Shin Ultraman (7,808)
29 | Mona Lisa and the Blood Moon (7,750)
30 | Huesera (7,750)
31 | Wolfkin (7,750)
32 | Watcher (7,750)
33 | Silent Forest, The (7,723)
34 | You Are Not My Mother (7,694)
35 | Taking, The (7,577)
36 | Witch Part 2: The Other One, The (7,563)
37 | Family Dinner (7,559)
38 | Satan's Slaves 2: Communion (7,417)
39 | Earwig (7,328)
40 | You Won't Be Alone (7,231)
41 | Candy Land (7,167)
42 | Something in the Dirt (7,146)
43 | Elderly, The (7,107)
44 | Ajagajantharam (7,097)
45 | V/H/S/99 (7,000)
46 | Christmas Bloody Christmas (6,923)
47 | Black Minutes, The (6,625)
48 | Eyes Below, The (6,559)
49 | Swallowed (6,250)
50 | Polaris (6,250)
51 | Ashkal (6,211)
52 | Sputum (6,143)
53 | Day Zero (5,398)
54 | Dark Glasses (5,382)