Wednesday: Simon Boswell – from Argento to the Pope
Composing for film had happened to him, not a conscious choice, Briton Simon Boswell (1956) told his master class yesterday. A producer of pop artists, he ended up in a studio in Rome in the mid-1980s, where the band Goblin was working on the score for a new film by horror maestro Dario Argento: Phenomena (1985). One thing led to another: Boswell took on part of the score, and the Argento connection would serve him well in the remainder of his career. For five years he provided the music for Italian horror films from a modest apartment in London's Clapham. Boswell tastefully (and movingly) recounted his adventures in the film industry, his collaboration with Elton John (!) and the albums he produced for two popes (!!). Anecdotes that were interspersed with glimpses into Boswell's working methods. Alejandro Jodorowsky, for whom he composed the score of Santa Sangre (1989), had given him the best tip: above all, don't give the audience what they expect.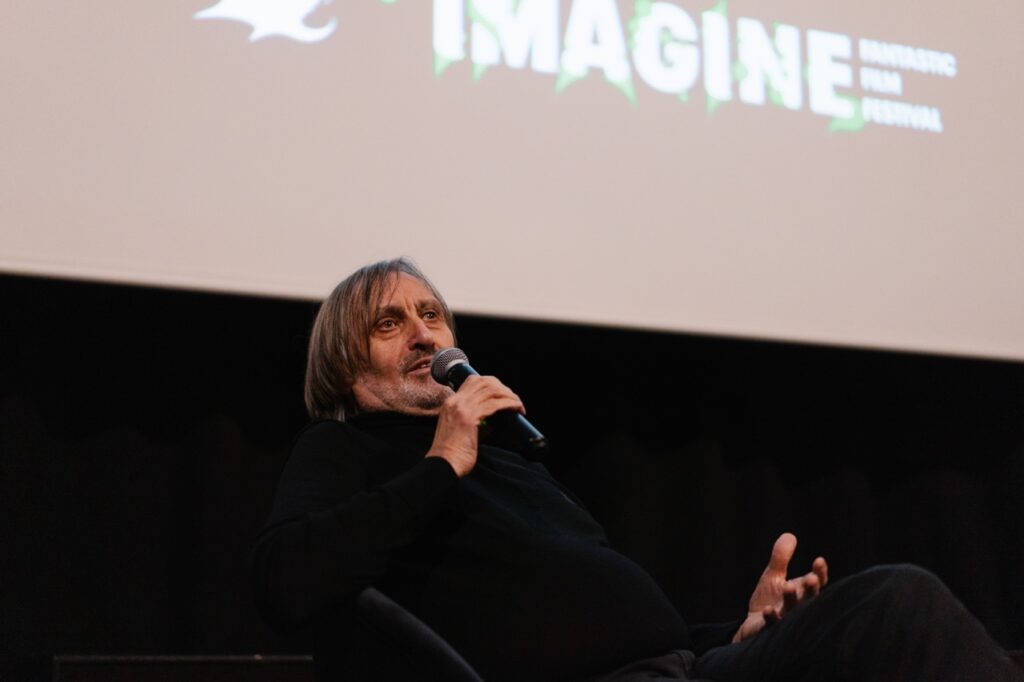 Today: Masterclass Sound Design & NNP 3
At least as important as the music is the sound design of a film. German Frank Kruse (1986) is one of the big names in the business. Kruse provided his services to small independent films, but also to such hugely expensive blockbusters as Cloud Atlas (2012) and The Matrix Resurrections (2021) by the Wachowski sisters, and Ron Howard's In the Heart of the Sea (2015). Horror, fantasy and sci-fi occupy a prominent place on his resume, see Suspiria (2018) and His House (2020), among others. Not surprising considering how it all began for Kruse. From an interview with website The Cargo Cult, "I didn't really get interested in movie sound until I saw Alien 1 and 2, and Eraserhead at a local movie theater on one night. It was about five or six in the morning when I left the theater thinking, 'What planet am I on?' These were the three films that made me realize, 'There are more ways to tell a story in film than just with dialogue and music.'
Masterclass Sound Design by Frank Kruse: 19:00, LAB111, Room 2.
That will be hard to choose from, because the third block of Nieuw Nederlands Peil will premiere half an hour later in LABIII, Hall 1. Six short films, all seeking a different corner of the fantastic genre. From the robot vacuum cleaner in Sucker/Zuiger to the film noir of Night by Night. From an out-of-control fitness workout to monstrous dementia. As previously mentioned, hard to choose. Nieuw Nederlands Peil 3: 7:30 p.m., LAB111, Room 1.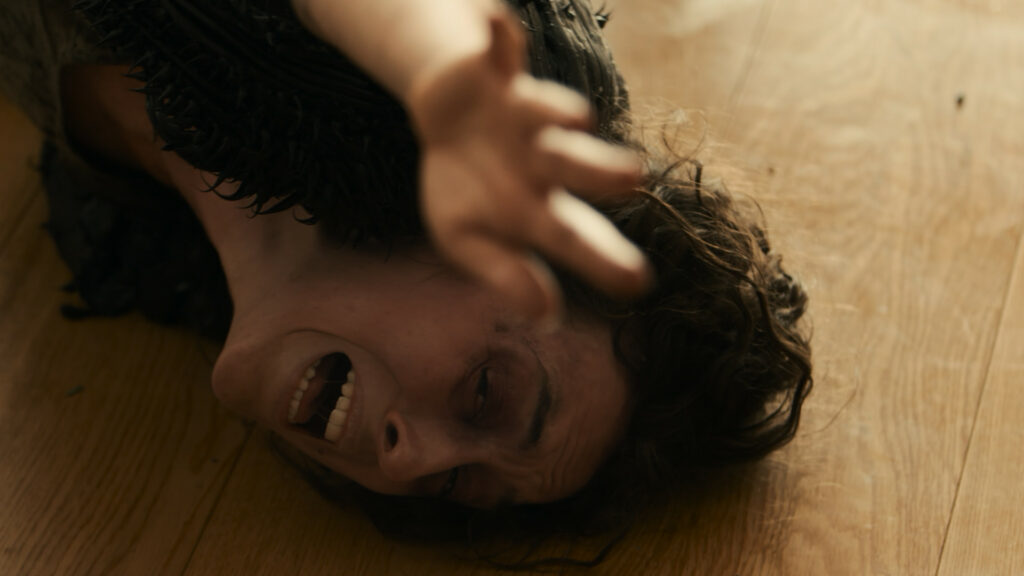 Silver Scream Award 2022
Interim Score Thursday 03 November
1 | Spine of Night, The (9,250)
2 | Attachment (9,100)
3 | Escape to the Silver Globe (8,821)
4 | Project Wolf Hunting (8,800)
5 | Menu, The (8,788)
6 | Vesper (8,664)
7 | Holy Spider (8,627)
8 | Brian and Charles (8,619)
9 | Lynch/Oz (8,425)
10 | Exhibit #8 (8,364)
11 | Hunt (8,356)
12 | Piggy (8,313)
13 | Five Devils, The (8,275)
14 | Leonor Will Never Die (8,250)
15 | Piedad, La (8,200)
16 | Barbarian (8,162)
17 | Deadstream (8,125)
18 | Roundup, The (8,125)
19 | Flux Gourmet (8,117)
20 | Detective vs. Sleuths (8,023)
21 | Holy Shit! / Ach du Scheisse! (8,000)
22 | Megalomaniac (7,989)
23 | Taking, The (7,975)
24 | My Grandfather's Demons (7,934)
25 | Witch Part 2: The Other One, The (7,930)
26 | Three Thousand Years of Longing (7,921)
27 | Silent Twins, The (7,848)
28 | Veneciafrenia (7,837)
29 | Shin Ultraman (7,808)
30 | Mona Lisa and the Blood Moon (7,750)
31 | Huesera (7,750)
32 | Wolfkin (7,750)
33 | Watcher (7,750)
34 | You Are Not My Mother (7,750)
35 | Silent Forest, The (7,723)
36 | Family Dinner (7,708)
37 | Satan's Slaves 2: Communion (7,694)
38 | Earwig (7,328)
39 | You Won't Be Alone (7,231)
40 | Candy Land (7,167)
41 | Something in the Dirt (7,146)
42 | Ajagajantharam (7,097)
43 | Septet: The Story of Hong Kong (7,094)
44 | Elderly, The (7,000)
45 | V/H/S/99 (7,000)
46 | Swallowed (6,963)
47 | Christmas Bloody Christmas (6,923)
48 | Black Minutes, The (6,625)
49 | Eyes Below, The (6,559)
50 | Polaris (6,250)
51 | Ashkal (6,211)
52 | Sputum (6,143)
53 | Dark Glasses (5,611)
54 | Day Zero (5,398)