We're sorry: this program is in Dutch only
Het Imagine Project Platform is een programma voor makers van genrefilms die al een tijdje meelopen en voor makers die eerder in drama of arthouse werkten en nu de stap naar genre zetten. Centraal in het IPP staan de pitches van speelfilmprojecten die Imagine al sinds 2015 organiseert. Nieuw dit jaar is dat alle geselecteerde projecten een op maat gemaakt traject krijgen aangeboden om hun project naar een hoger plan te tillen. Wat is gebleven is dat de beste pitch deelneemt aan de coproductiemarkt Frontières in Montreal.
Daarnaast maken ook de case study van Dead & Beautiful en de masterclass Developing Digital Humans van John Canning deel uit van het programma. Alle informatie en tickets op de programmapagina.
Dinsdag 13 april – Imagine Project Platform
09:30 – 10:00 Pitches
10:00 – 14:00 Feedbacksessies (besloten)
14:30 – 15:45 Case Study Dead & Beautiful
19:30 – 20:45 Masterclass: Developing Digital Humans door John Canning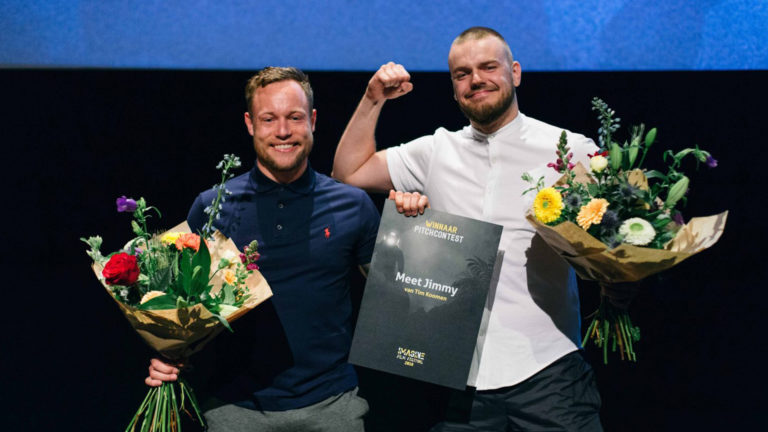 CASE STUDY DEAD & BEAUTIFUL
In Nederland worden veel internationale coproducties gemaakt, ook op het gebied van de fantastische film. Ze zijn belangrijk en vaak noodzakelijk, maar ook gecompliceerd en soms frustrerend. In deze case study kijken regisseur David Verbeek en producenten Leontine Petit en Erik Glijnis terug op de totstandkoming van Dead & Beautiful.
Case study,
90 min
Nederlands
DEVELOPING DIGITAL HUMANS
Digital Domain heeft al geruime tijd als missie het ontwerpen van de perfecte digitale mens. Door MoCap-technieken te perfectioneren en te combineren met Kunstmatige Intelligentie zijn ze inmiddels enorm dichtbij het overwinnen van the uncanny valley en het creëren van 3D-avatars die de gebaren en mimiek van acteurs in realtime kunnen overbrengen.
Masterclass
90 min
Engels