Maandag: Drones in the evening
The first day of the new week brought a post-Corona event, after all. Finally, the prizes could be awarded for the 2020 One Minutes-school project. All the winners: congratulations! Young talent in the making should be nurtured.
For the slightly older up-and-coming talent, Imagine organized a panel discussion with filmmakers Hanna van Niekerk and Jan Verdijk on genre filmmaking in collaboration with VERS (association of beginning image makers). Which comes first: genre or story? The panel decided: a good story takes priority. A good imaginative story, we would add.
At 19:45, Room 1 of LAB111 filled up with audience members for the film concert around the absolute senior in the program: Island of Lost Souls from 1932. A sinister horror classic, in which mad scientist Charles Laughton sits on the throne of God with his genetic experiments (lab rats!) and, of course, falls off ingloriously. Speaking of sinister, the dark drone sounds of sound magician T.O.S., known for his collaboration with American band Sunn O))), made even the cinema seats shake with fear at times.
After the last performance of the evening, it could be noted: Hey, we're just past the halfway point!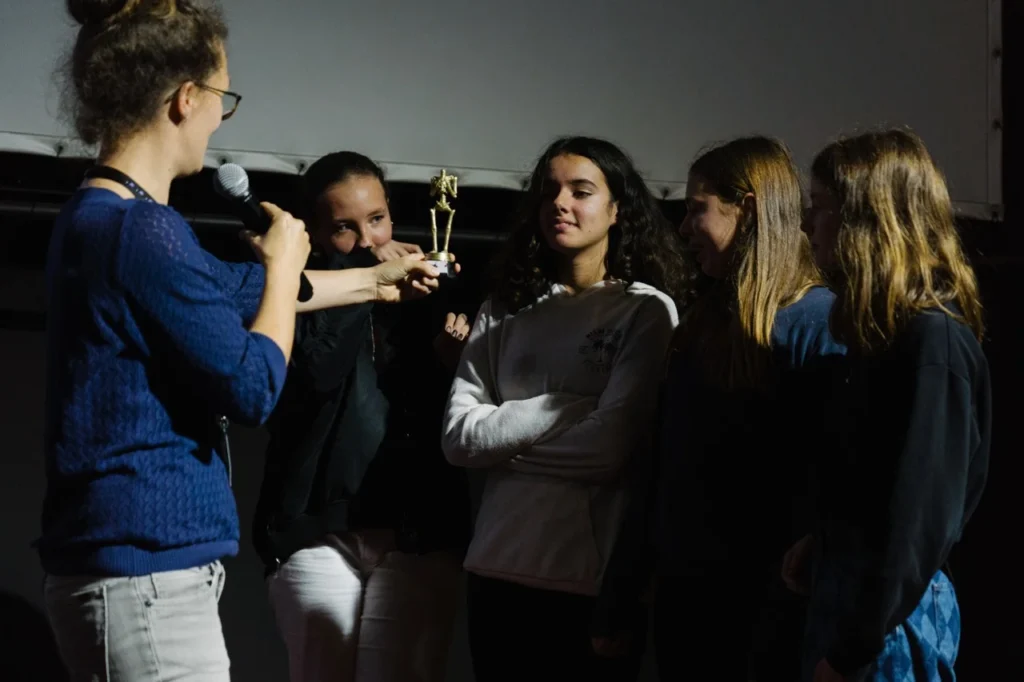 Today: Nieuw Nederlands Peil (New Dutch Level) & shocking premieres
While homegrown genre films are slowly but surely gaining ground in the cinema, makers of short genre films have been proving for much longer that the Dutch-speaking world (yes, Flanders is also participating) is bursting with talent. It is no coincidence that Imagine is programming no less than three blocks of Nieuw Nederlands Peil this year. Today NNP 2 premieres, of course in the presence of several makers, who will no doubt tell us during Q&As how they managed to make their dreams, or nightmares, come true on a modest budget. 19:15 in room 1 of LAB111.
Also premiering today: Candy Land. A grubby slasher about a group of sex workers working at a truck stop near the Bible Belt in the mid-1990s. Think: Gus van Sants My Own Private Idaho meets Rob Zombie's The Devils Rejects. More intensely, the American Dream was rarely unmasked. 21:45 in FilmHallen 2.
It's not just in Spanish Piggy (12:05, FilmHallen 2) that an overweight girl gets it tough. For the heavyset 15-year-old Simi from the Austrian Family Dinner, an Easter weekend turns into a downright nightmare. During the Q&A, director Peter Hengl and one of the producers will no doubt tell how their claustrophobic, taut and unnerving film about domestic horror came about. Leading British film critic Kim Newman said of the film, "It's as if in this part of the world Easter falls in the middle of winter". Brrr. 19:10 in FilmHallen 2.
Finally, be sure to stop in at the (more or less) permanent festival sections: 360 VR on Demand at Galerie Beeldend Gesproken, across from the FilmHallen, and Lab Rats! Games and Exhibitions  in the public space of LAB111. Imagine is more, much more than just film.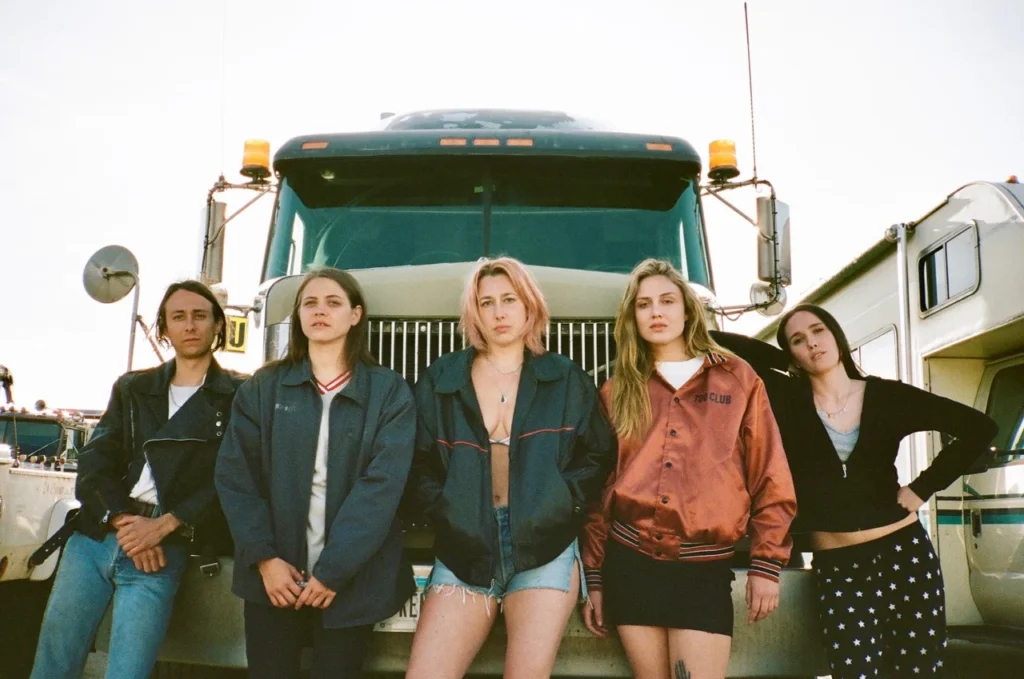 Get your Best of Imagine tickets now!
Saturday, November 5, Imagine closes with a selection of "the cream of the crop" from the festival.  Missed any of these Fantastic Titles? Then this is your chance to see them on the big screen.
Ticket sales start today at 12:00
1:45 – 13:40  TBA (To be announced)
14:15 – 15:55 The Spine of Night
16:30 – 18:15 Leonor Will Never Die
(Click on film above for ticket sales)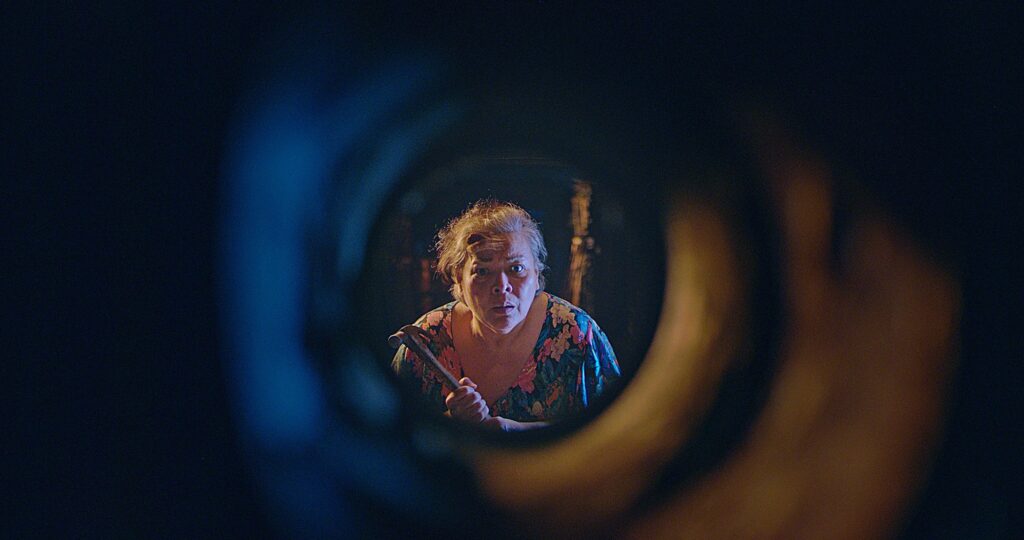 Silver Scream Award 2022
Interim Score Tuesday 01 November
1 | Spine of Night, The (9,250)
2 | Escape to the Silver Globe (8,821)
3 | Project Wolf Hunting (8,800)
4 | Menu, The (8,714)
5 | Holy Spider (8,684)
6 | Vesper (8,542)
7 | Lynch/Oz (8,466)
8 | Brian and Charles (8,453)
9 | Hunt (8,356)
10 | Leonor Will Never Die (8,250)
11 | Flux Gourmet (8,200)
12 | Deadstream (8,172)
13 | Barbarian (8,162)
14 | Roundup, The (8,125)
15 | Piedad, La (8,050)
16 | Megalomaniac (8,046)
17 | Detective vs. Sleuths (7,975)
18 | Septet: The Story of Hong Kong (7,975)
19 | Three Thousand Years of Longing (7,962)
20 | Piggy (7,946)
21 | Five Devils, The (7,875)
22 | Silent Twins, The (7,848)
23 | My Grandfather's Demons (7,842)
24 | Veneciafrenia (7,837)
25 | Shin Ultraman (7,808)
26 | Mona Lisa and the Blood Moon (7,750)
27 | Huesera (7,750)
28 | Holy Shit! / Ach du Scheisse! (7,750)
29 | Wolfkin (7,750)
30 | Watcher (7,750)
31 | You Are Not My Mother (7,694)
32 | Taking, The (7,577)
33 | Witch Part 2: The Other One, The (7,563)
34 | Satan's Slaves 2: Communion (7,417)
35 | Earwig (7,328)
36 | You Won't Be Alone (7,239)
37 | Something In the Dirt (7,146)
38 | Elderly, The (7,107)
39 | Ajagajantharam (7,097)
40 | V/H/S/99 (7,000)
41 | Silent Forest, The (6,813)
42 | Black Minutes, The (6,625)
43 | Eyes Below, The (6,559)
44 | Swallowed (6,250)
45 | Christmas Bloody Christmas (6,250)
46 | Polaris (6,250)
47 | Ashkal (6,211)
48 | Sputum (6,143)
49 | Day Zero (5,398)
50 | Dark Glasses (5,382)