Sunday: wax figures and mushrooms
Last weekend was, of course, all about Halloween. With a Halloween Party on Saturday night for adult lovers in Lab111, and Kids' Halloween on Sunday morning, where The Addams Family made Room 1 of the FilmHallen unsafe. Who knows, maybe those kids will grow into professional monster makers someday. Their older brothers and sisters were able to attend the Workshop on Sunday in advance: Create Your Own Wax Creature led by anatomical artist Eleanor Crook. Sold out twice because who wouldn't want to sculpt their own deadly demon? British special makeup effects specialist Dan Martin (Color out of Space, Possessor) hooked in and set a good, if hard to beat, example.
From wax figures to virtual reality is a big step. But not for Imagine, which Sunday afternoon presented the pilot of The Saga of Sage, a hybrid of VR, music and theater, and hosted a lively debate in OBA De Hallen about Digital Colonialism in the virtual world. The Hong Kong program, meanwhile, gained new momentum during The Rough Guide to Hong Kong Identity and Popular Culture, which attracted a striking number of visitors from Hong Kong-Chinese backgrounds. Science, at the invitation of Imagine and InScience, had the last word. After the evening screening of the post-apocalyptic Vesper, in which the young protagonist tries to solve the global food crisis by developing new species of fungi, scientists Jeroen den Hertog and Jelmer Hoekstra talked about the film's theme. Futuristic, of course, although the gentlemen were very appreciative of the visual aspects, such as the fluorescent mushrooms.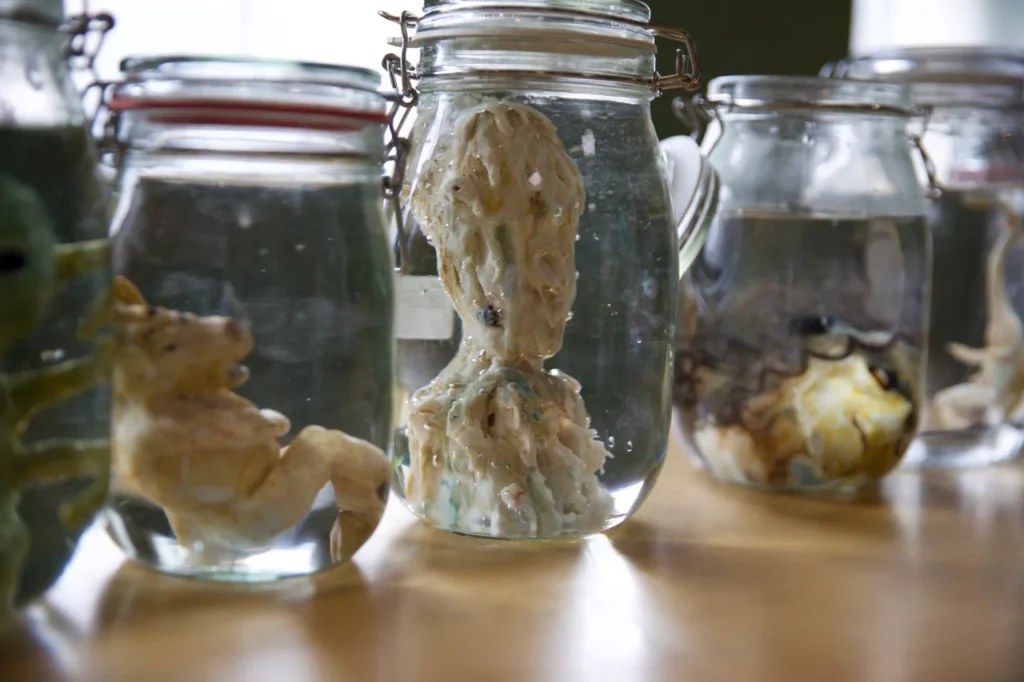 Today: VR, screenplay and… music!
In case you forgot, at Galerie Beeldend Gesproken 1 & 2 (opposite the FilmHallen) you can still experience the programs 360 VR on Demand and Interactive VR all week long. Moreover, today at Galerie Beeldend Gesproken 3, Gumball Dreams premieres. A unique live VR experience, hosted by a real actor, that guides you on an exclusive alien journey shaped by your own actions. Launch: 6 p.m. 'You guys stay here and I'll go outside to see where that strange noise is coming from.' Classic horror cliché. Avoid or embrace? Or in other words, how do you write a screenplay for a genre film? Led by Jaap Peter Ederle, screenwriters/directors Hanna van Niekerk and Jan Verdijk will update you on the do's and dont's in roughly 75 minutes. A panel discussion in cooperation with VERS, association of beginning image makers. 19:30, room 2 of LAB111. H.G. Wells' classic 1896 SF novel The Island of Dr. Moreau was filmed in 1932 as Island of Lost Souls. With sound, but without an original score. Reason enough to rectify that omission at the Imagine Film Concert. See Charles Laughton as the mad doctor Moreau on a remote island enthusiastically tampering with the genetics of his guinea pigs. Welcome to "the house of pain! A Lab Rats! special, featuring a unique live score by Amsterdam-based but internationally renowned Moog player Tos 'T.O.S.' Nieuwenhuizen, also known as tube amp guru of American drone band Sunn O))). 19:45 in LAB111, room 1.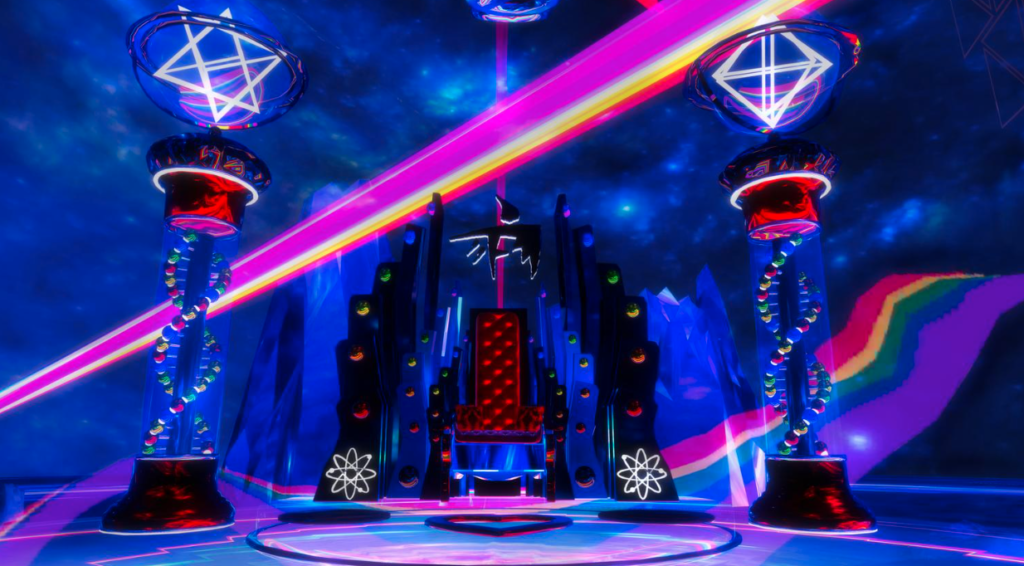 Silver Scream Award
Interim Score Monday 31 October
1 | Spine of Night, The (9,250)
2 | Escape to the Silver Globe (8,821)
3 | Project Wolf Hunting (8,800)
4 | Menu, The (8,714)
5 | Holy Spider (8,684)
6 | Vesper (8,542)
7 | Lynch/Oz (8,466)
8 | Brian and Charles (8,453)
9 | Hunt (8,356)
10 | Black Minutes, The (8,313)
11 | Leonor Will Never Die (8,250)
12 | Flux Gourmet (8,191)
13 | Deadstream (8,172)
14 | Barbarian (8,162)
15 | Roundup, The (8,125)
16 | Piedad, La (8,050)
17 | Megalomaniac (8,046)
18 | Something In the Dirt (8,043)
19 | Detective vs. Sleuths (7,975)
20 | Septet: The Story of Hong Kong (7,975)
21 | Piggy (7,946)
22 | Veneciafrenia (7,911)
23 | Five Devils, The (7,875)
24 | Silent Twins, The (7,848)
25 | My Grandfather's Demons (7,842)
26 | Mona Lisa and the Blood Moon (7,750)
27 | Huesera (7,750)
28 | Holy Shit! / Ach du Scheisse! (7,750)
29 | Wolfkin (7,750)
30 | Watcher (7,750)
31 | Shin Ultraman (7,714)
32 | You Are Not My Mother (7,694)
33 | Taking, The (7,577)
34 | Witch Part 2: The Other One, The (7,563)
35 | Satan's Slaves 2: Communion (7,417)
36 | Earwig (7,328)
37 | You Won't Be Alone (7,239)
38 | Elderly, The (7,107)
39 | Ajagajantharam (7,097)
40 | V/H/S/99 (7,000)
41 | Silent Forest, The (6,813)
42 | Eyes Below, The (6,625)
43 | Swallowed (6,250)
44 | Christmas Bloody Christmas (6,250)
45 | Ashkal (6,211)
46 | Polaris (6,143)
47 | Dark Glasses (5,382)
48 | Day Zero (4,516)