Welcome to Fantastic Alchemy
With three specials on Sunday, Monday and Tuesday, Imagine slowly but surely crept towards its opening salvo. On Wednesday, October 25, the time had come. The festival officially starts with The Boy and the Heron, the already much-discussed new film by the now 82-year-old anime legend Hayao Miyazaki. Will it truly be his last, or does the old master have more tricks up his sleeve?
All performances sold out so quickly that we added two extra performances, on Saturday evening and Sunday morning. See here why you should not miss this partly autobiographical masterpiece. Tickets are on sale via Imagine and FilmHallen.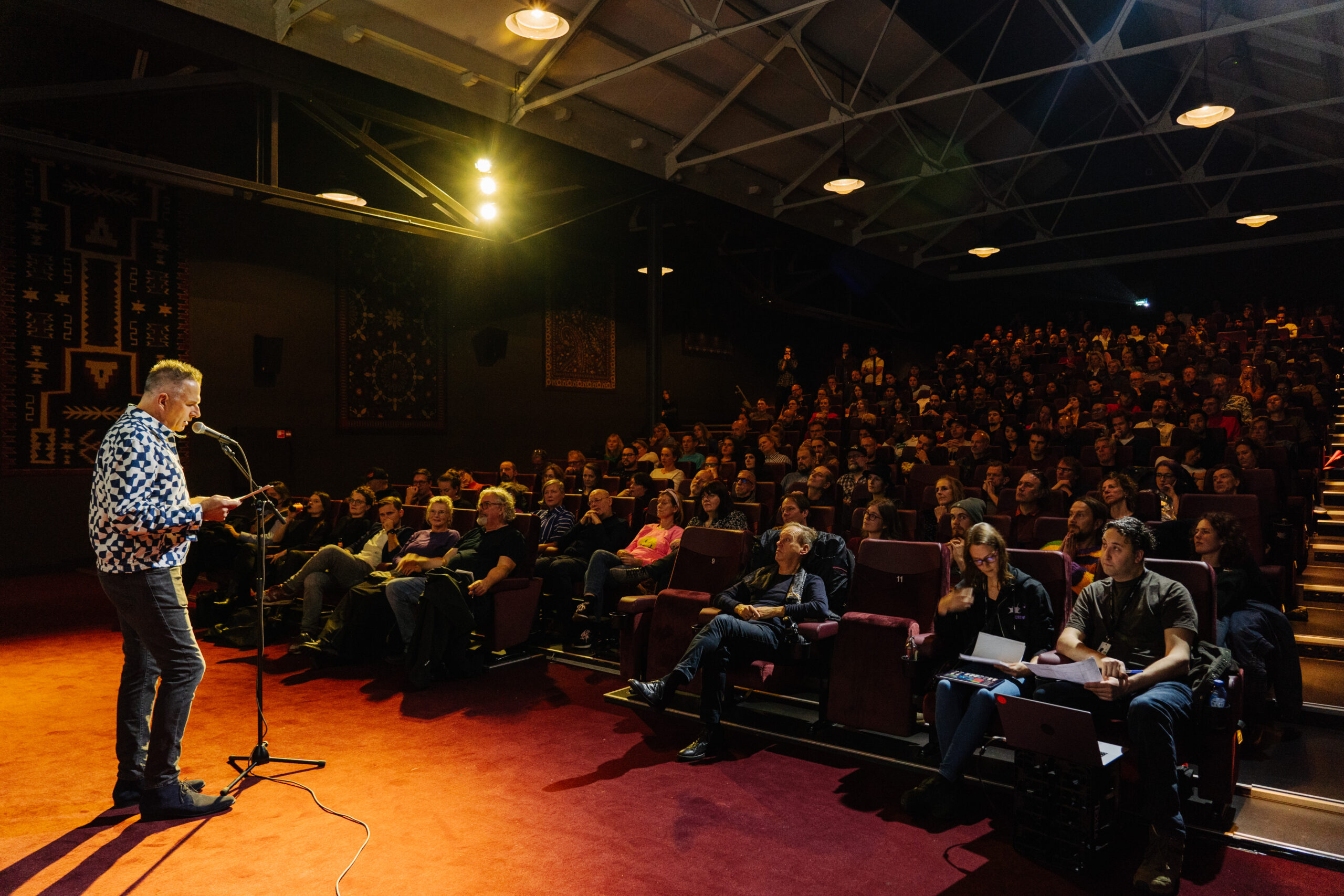 On the guest list
Imagine's (provisional) guest list includes sixteen names. They come from all corners of the world, these makers of the new crop of horror, SF, fantasy and films that belong in all those boxes at the same time or in none of them.
A pitch-black horror comedy about the purchase of a new coffee table? The Spanish director Caye Casas (present on 18/10) turns it into a bloody party in The Coffee Table. The Frenchman Adrien Beau is even there twice (on 29 and 30/10) to explain The Vourdalak, his film adaptation of a classic gothic novella from 1839. Shot on Super-16mm and using animatronics, this promises to be one of the weirder films in the program. And if the title sounds familiar to you; the vourdalak appeared before in Mario Bava's triptych Black Sabbath from 1963. Beau's compatriot Romain de Saint Blanquat is the director of Bitten, a dark fairy tale about two girls who end up at a creepy costume party. Little Red Riding Hood meets giallo meets Jean Rollin? The Saint Blanquat will explain it on 27/10. In The Funeral, the driver of a hearse gets the fright of his life when his dead passenger, a female murder victim, is not quite… Anyway, you see it in this chilling Turkish variant of a genre that keeps becoming futile, eh, declared dead. Discussion with director Orçun Behram on 26/10.
Also note the following guests in your agenda:
Velasco Broca, director Alegrías Riojanos (short), plus exhibition (Q&A 29/10) | Sean Price Williams and Talia Ryder, director and lead actress The Sweet East (Q&A 26/10) | Graham Hughes, director Hostile Dimensions (Q&A 28/10) | Sang Yong Lee, director The Roundup – No Way Out (Q&A 27/10) | Stéphan Castang, director Vincent Must Die (Q&A 27/10) | Marisa Crespo & Moisés Romera, directors/producers of You're Not Me (Q&A 31/10) | F. Javier Gutierrez, director The Wait (Q&A 27/10) | Sebastien Vanicek, director Vermin (Q&A 26/10) | Anders Hultgreen, director Septichexen (short) (Q&A 29/10) | Yichien Lee, director TaiL (short) (Q&A 28/10).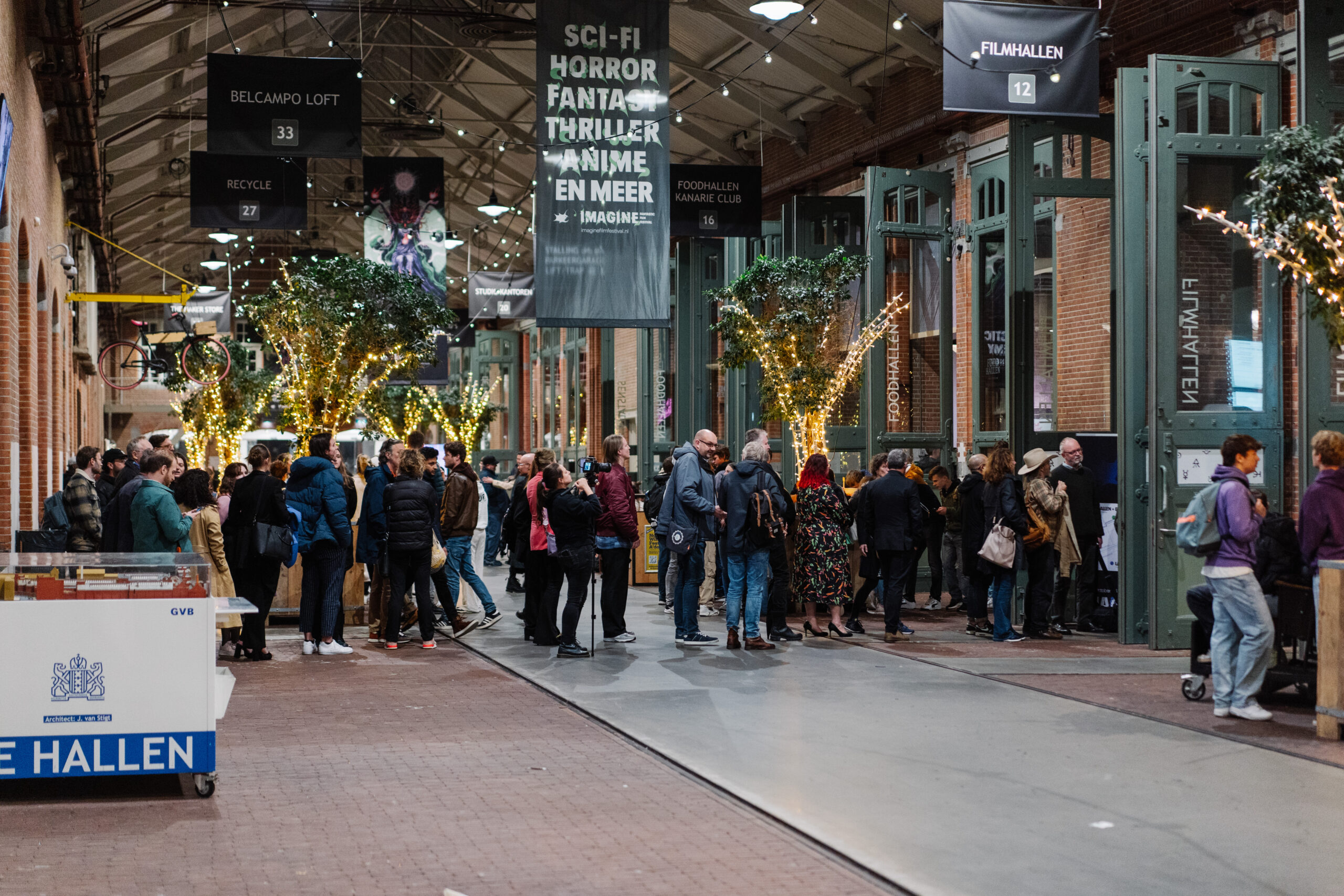 Tips
Stress about what to choose? In addition to the above, here are a handful of recommendations for the first half of the festival. To start with, no fewer than two Asian Oscar entries. In the South Korean Concrete Utopia, an earthquake wipes almost all of Seoul off the map. In the only intact apartment, survivors try to make the best of it. In this mix of black comedy and dystopian sci-fi, primitive instincts inevitably gain the upper hand. Coming of age does not come without a hitch, but in the Malaysian Tiger Stripes, the physical changes in teenage girl Zaffan take on very frightening proportions. In conservative Malaysia, the film was released in a censored version, much to the dismay of director Amanda Nell Eu. At Imagine, of course, the film as it was intended. Things are more cheerful in Enter the Clones of Bruce Lee, the title of which leaves little to be desired in terms of clarity. Documentary filmmaker David Gregory spoke to distributors, experts and, of course, the clones themselves: Bruce Li, Bruce Le, Bruce Lo… fill in the missing vowels yourself. A nice overview, but also a story about ambitions fulfilled and not fulfilled. We will stay in the Far East for a while with the Japanese From the End of the World. About a student who dreams about a girl from feudal Japan. After which the fate of all humanity suddenly appears to rest on her shoulders. Bizarre and mind-bending retro sci-fi. There is no genre more Japanese than anime. In Kurayukaba we follow a private detective and his assistant on their adventure in a dark parallel world. Steampunk with a pinch of film noir. A less obvious supplier of Imagine titles is Nigeria. With Mami Wata, this African country is also putting itself on the genre map. A mythical story in razor-sharp black and white, in which age-old faith and modern times collide. The British documentary Home Invasion is downright curious, in which we look through peepholes of front doors at the threatening outside world. A tech horror essay about alleged safety. Just leave that door closed.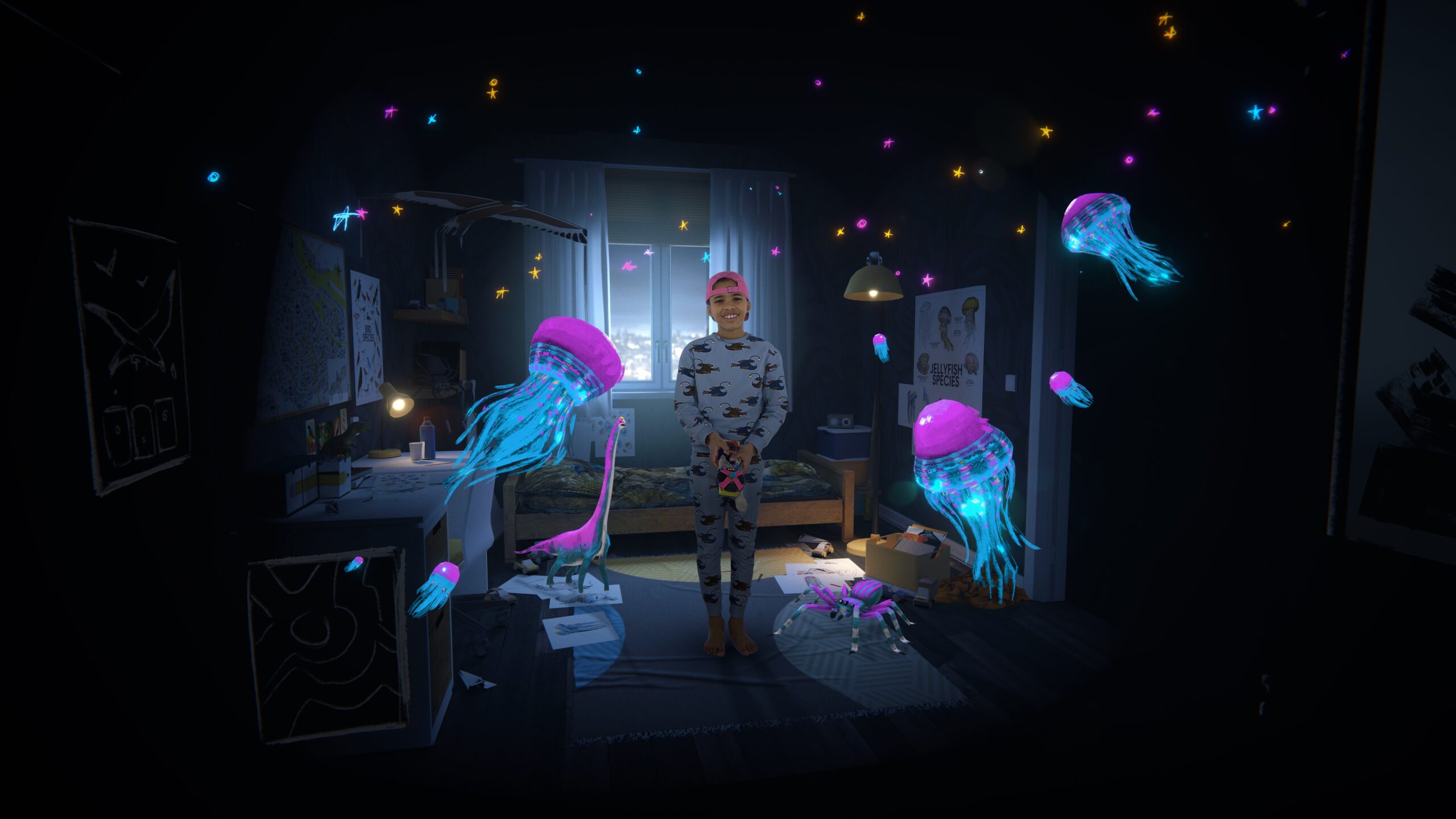 Virtual Alchemy in Beeldend Gesproken
Imagine has been going off the beaten film festival path with virtual reality for several years. Once again, this year, we selected the best from the global offering. It can be seen and experienced in Galerie Beeldend Gesproken, opposite the Filmhallen, with three short and four longer VR presentations (part of the VR Showcase program). Indulge in the hilarious Mixed Reality experience Gargoyle Doyle, the trippy Amazon adventure Origen and the dark Jailbirds. And don't forget the Dutch contribution. The Imaginary Friend by director Steye Hallema offers a unique virtual reality experience in which the 'viewer' becomes part of the main character, Daniel. In other words; his imaginary friend. Together they fight the monsters in Daniel's head and they process the grief for Daniel's deceased mother. (Cineville pass valid.)
Start the countdown!