With four sold-out halls and a fantastic, successful 48-Hour Project Awards show, the first full day is over!
The winner of 48 Hour Film Project, About Face from team Chicken of the Woods, will be included in Nieuw Nederlands Peil 3.
Today, you can find another day full of Q&As and intros at both locations, such as the Korean action-thiller-comedy The Roundup: No Way Out by Sang Yong Lee, vampire film Bitten by Romain de Saint Blanquat, neo-western The Wait by F. Javier Gutierrez, and the violent  Vincent Must Die from Stéphan Casting.
All these directors are present for a Q&A!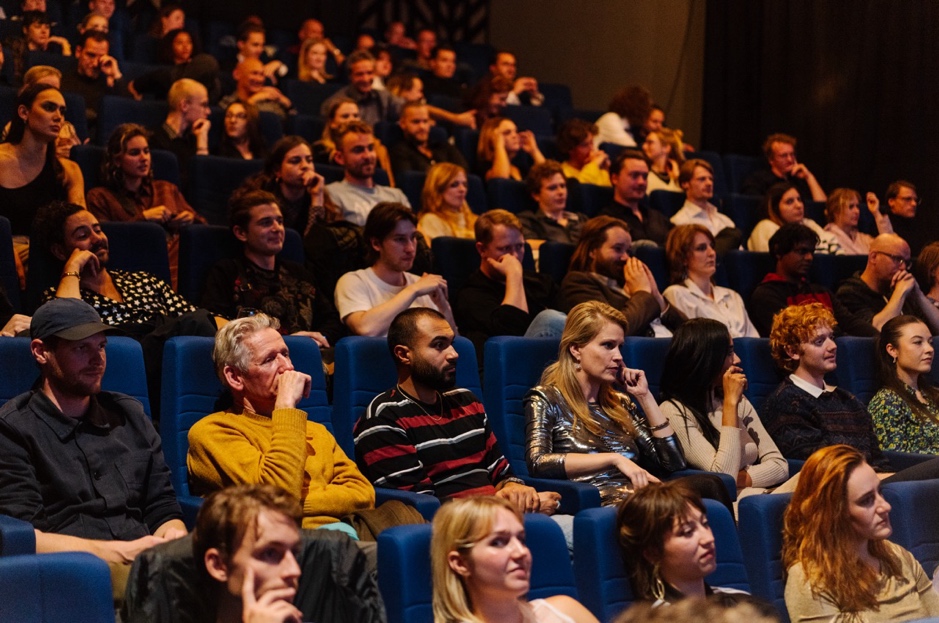 Silver Scream Awards
It's started! Here is the first ranking of our Silver Scream public vote.
1 | Humanist Vampire Seeking Consenting Suicidal Person (8,830)
2 | Vermin (8,688)
3 | Kurayukaba (8,216)
4 | White Plastic Sky (8,031)
5 | Sweet East, The (7,797)
6 | Funeral, The (7,545)
7 | River (7,310)
8 | Home Sweet Home (6,344)
9 | Home Invasion (4,600)