The time has come; as of today, the full programme of Imagine Fantastic Film Festival is online. The presale starts in a week, on Monday October 10, so there is plenty of time to go through everything thoroughly.
There is much to offer. In addition to the regular programme of 70 full-length and 46 short films, plus six TV episodes, the festival offers a wide range of themed programmes. In Lab Rats! the irresistible and reckless experimentation with the human body is discussed. Getting started yourself? Anatomical artist Eleanor Crook gives both a lecture and a workshop where you can create your own monster made of wax. This year's Myths of the World focuses on the past and present of Hong Kong genre film. In addition to a film program, there is also a lecture by writer Grady Hendrix named 'Hong Kong doesn't exist'. And for Imagine Expanded, the most recent and best VRs and XRs were selected. Common thread: World Hopping, about adventure and – the danger of – colonization in the digital universe. And that's not all: for professionals and both up-and-coming and proven talent, there is Imagine Industry, with pitch competitions, talks, workshops, and master classes.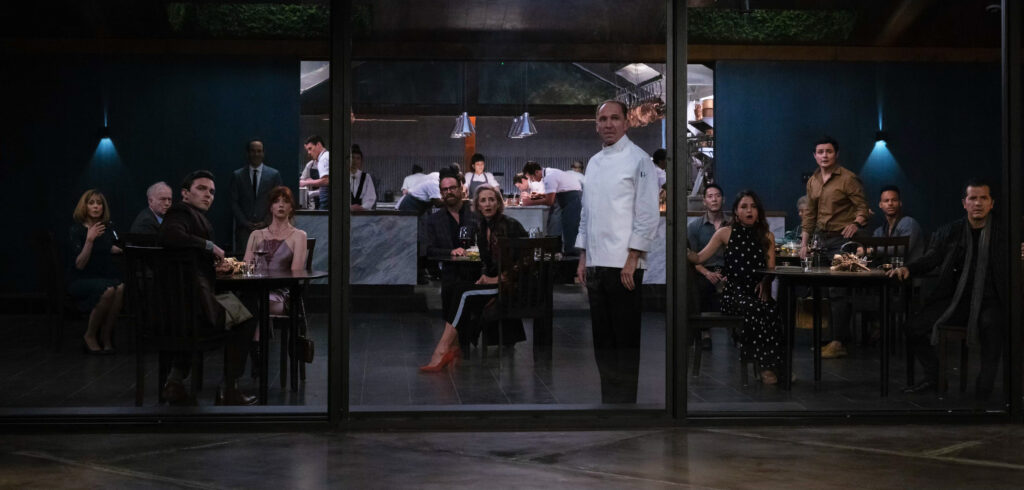 Opening film The Menu: culinary horror
Imagine opens on Wednesday October 26 with The Menu, a black horror comedy annex vicious satire by director Mark Mylod (including the TV series Succession), starring Ralph Fiennes, Anya Taylor-Joy, and Nicholas Hoult.
A selected group of guests is on their way to Hawthorne Island, to an exclusive restaurant for a unique food experience. Among them Tyler, a big fan of star chef Slowik, with his girlfriend Margot. The chef introduces each course with gusto, but soon Margot suspects that something is wrong.
The Menu, from distributor The Walt Disney Company, will premiere nationwide on November 26. To those who dare, you can already take a foretaste here.

Imagine the world…
For years, Imagine has been getting its films from all over the world. This year regular supplier, South Korea, has brought us the action film Hunt and the genre bender Project Wolf Hunting. To be seen as a double bill during a Korean Night. K-fans will also get their money's worth with The Witch Part 2 and The Roundup. The enigmatic Tunisian Ashkal proves that excellent genre work is also made in less obvious regions. Just like in India, this year represented with Ajagajantharam, in which a conflict around an elephant gets completely out of hand. And in Huesera, Mexico, a pregnant woman fears an evil spirit is targeting her baby. As usual, Europe and the Anglo-Saxon countries are well represented. For example, veteran Dario Argento presents his latest giallo with Dark Glasses. The Canadian film, Polaris, about a girl raised by a polar bear breathes new life into post-apocalyptic film.
Special this year: Imagine regular Alexandre Philippe is back with no fewer than three documentaries. In The Taking he deals with the 'white gaze' on the mythical western landscape. Lynch/Oz is about the relationship between David Lynch's oeuvre and The Wizard of Oz. And in Leap of Faith, Philippe talks to William Friedkin about The Exorcist. An excellent opportunity to brush up on your film knowledge. Last but not least, Imagine keeps track of Dutch genre film. In addition to another rich harvest of short films in the Nieuw Nederlands Peilprogramme, we present two home-grown world premieres this year: Sputum by director Dan Geesin and Exhibit #8 by director Ruben Broekhuis.

Kids Halloween
The younger fans of fantastic film are also covered at Imagine. During the first festival weekend, various activities are organized under the name Kids Halloween. With a screening of the 90s classic The Addams Family in the FilmHallen. Also, very suitable for parents by the way.
The 38th edition of Imagine will take place from October 26 to November 5 in LAB111 and the FilmHallen, Amsterdam.