 The Imagine Fantastic Film Festival is proud to present a new, contemporary look. The 38th edition of the film festival embraces the fantastic film in all its guises with the principle 'Weird is Wonderful'. This year, Imagine will take place from October 26 to November 5 in De FilmHallen and LAB111 in Amsterdam.
The new look & feel of Imagine was provided by communication agency KesselsKramer.
"Imagine celebrates that which dares to go against the cultural norm. Because what is weird today may be the norm of the future. Weird is an inexhaustible domain, broad enough to encompass all fantastic film genres." – KesselsKramer.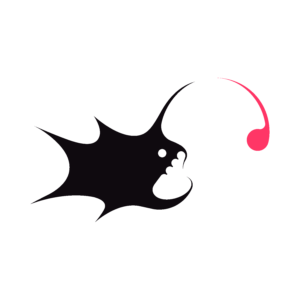 Sea Devil (Monk Fish)
With this new look, Imagine Fantastic Film Festival has a logo that is also the mascot of the festival. The monkfish logo fits perfectly with the genre festival because of its association with the mystery of the deep sea. A 'weird' monstrous, almost mythological creature and the reflection of the 'depth' that the festival program offers.
Return physical program
This year, Imagine also celebrates the return of a physical edition with a more extensive and diverse program than ever. In the new locations De FilmHallen and LAB111, the festival screens a variety of feature films and short films in no fewer than five screens, where there were previously two. This year's program consists of four important pillars: the annual theme programme, the country focus within 'Myths of the World', Imagine Expanded and Imagine Industry.
We will be releasing more information about the themes and guests soon, so keep an eye on our site, socials, and sign up for the newsletter.