Thursday: Image, but especially sound
Imagine set aside two slots this year for master classes on everything that can be heard on a film's soundtrack. Wednesday's guest was British film composer Simon Boswell, followed on Thursday by German sound designer Frank Kruse. In conversation with Evrim Ersoy, Kruse highlighted the various facets of his profession, using the word "organic" as a leitmotif. After all, Kruse prefers to fill in his sound decors with natural sounds at the base. To illustrate, he showed excerpts – with and without music – from an intense dance scene from Luca Guadagnino's Suspiria, in which the flailing arms and falling bodies of professional dancers can be heard. Against the many oppressive silences in that film, Kruse contrasted the overflowing soundtrack from Ron Howard's Formula One film Rush, with and without engine roar. With buzzing ears, but much wiser, the audience left the room.
Also on Thursday, the final block of Nieuw Nederlands Peil premiered, again featuring a surprising variety of genres, from psychological body(build) horror to immersive fantasy. With his short Night by Night, director Jules Mathôt even introduced a new genre: 'film couleur', counterpart of film noir. Of course, the filmmakers themselves spoke again, including Chellysia Rae Christen, who directed and animated It Escapes, Irretrievable Time in 3D.
Speaking of Dutch(language) product, earlier that day the Imagine Fantastic Mixer was the conclusion of program component Imagine Industry. With Make Way Film as co-host, it was a busy gathering of industry program participants, distributors, festivals, creators of all kinds and other professionals. The first Mixer since COVID really brought the fantastic community together again.
Scary Script & Score: on the last day of Imagine Industry, Fantastic Talents met with six selected composers to discuss a score to accompany their short-film projects. The afternoon sessions, organized in collaboration with Buma Music in Motion, provided inspiration and next steps for both filmmakers and composers.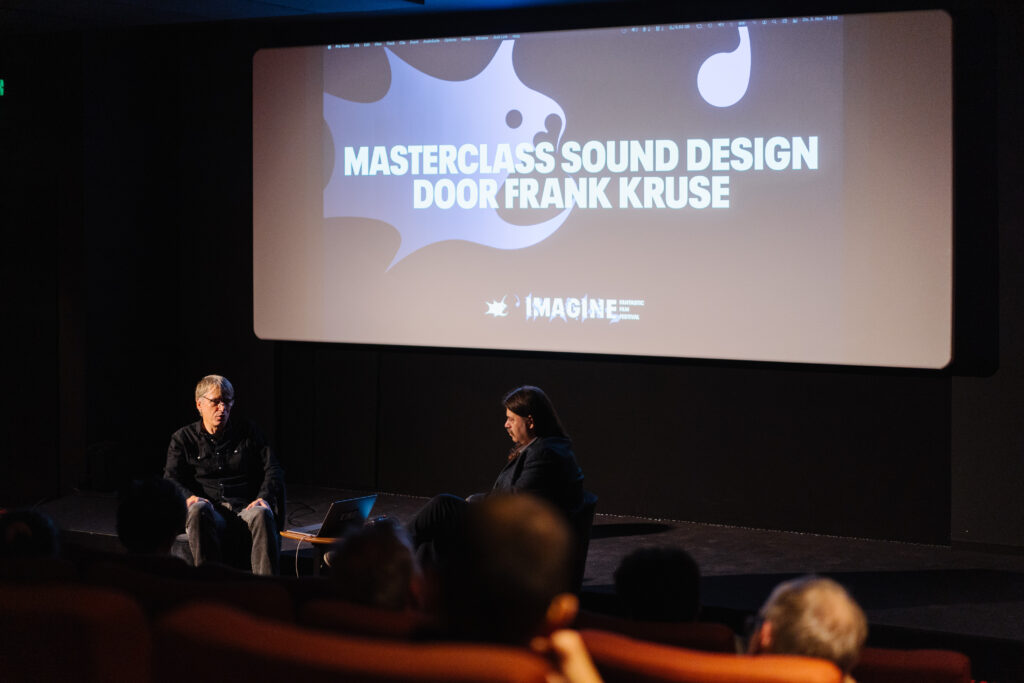 Today: It's a wrap, almost
We are entering the penultimate day of the festival, that is, the last of the official program. A Best Of (see website) will follow tomorrow, featuring five of the most popular festival titles, all to be seen in LAB111, Room 1. But already tonight, prior to closing film Sick of Myself in FilmHallen, Room 1 (19:15) and for the first time since 2019 again live, the winners of the various competitions will be announced. Which film will walk away with the Sea Devil (called the Black Tulip before), the prize for best feature? Which with the Méliès for best short European film, and which with the Méliès d'Argent for best European feature? And which project was chosen by the Imagine Project Platform to participate in the Frontières co-production market in Montreal? Traditionally, the result of the Silver Scream Award, the audience award, is the longest awaited, as it is only known after the votes from the final screenings have been counted. The tension is rising…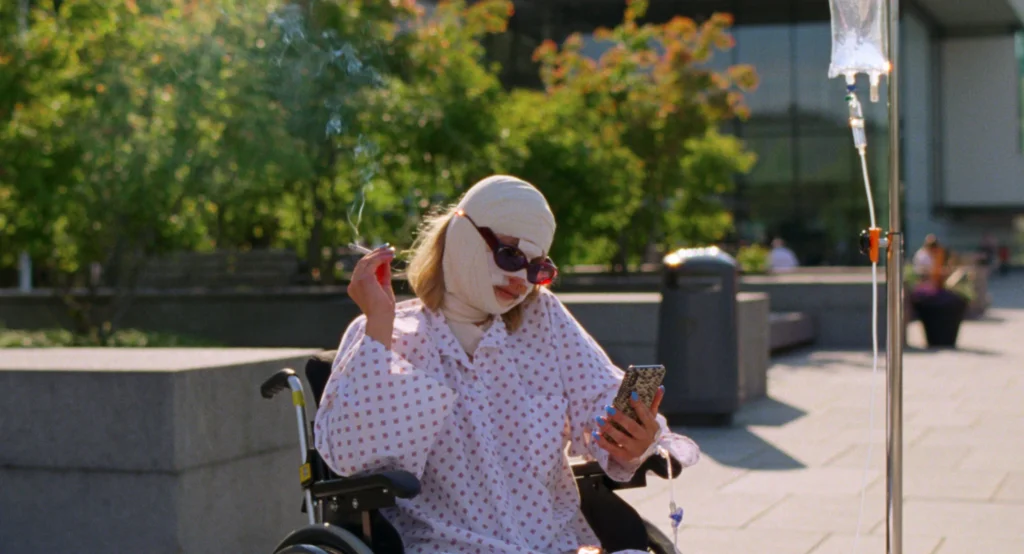 Silver Scream Award 2022
Interim Score Friday 04 November
1 | Spine of Night, The (9,250)
2 | Attachment (9,100)
3 | Escape to the Silver Globe (8,821)
4 | Menu, The (8,788)
5 | Vesper (8,664)
6 | Holy Spider (8,627)
7 | Brian and Charles (8,626)
8 | Exhibit #8 (8,453)
9 | Lynch/Oz (8,425)
10 | Hunt (8,356)
11 | Watcher (8,327)
12 | Five Devils, The (8,313)
13 | Leonor Will Never Die (8,250)
14 | Piedad, La (8,200)
15 | Barbarian (8,162)
16 | Deadstream (8,125)
17 | Roundup, The (8,125)
18 | Flux Gourmet (8,117)
19 | Piggy (8,114)
20 | Project Wolf Hunting (8,067)
21 | Detective vs. Sleuths (8,023)
22 | Holy Shit! / Ach du Scheisse! (8,000)
23 | Silent Twins, The (7,995)
24 | Megalomaniac (7,989)
25 | Taking, The (7,975)
26 | Three Thousand Years of Longing (7,938)
27 | My Grandfather's Demons (7,934)
28 | Witch Part 2: The Other One, The (7,930)
29 | Veneciafrenia (7,837)
30 | Shin Ultraman (7,808)
31 | Mona Lisa and the Blood Moon (7,750)
32 | Wolfkin (7,750)
33 | You Are Not My Mother (7,750)
34 | Silent Forest, The (7,723)
35 | Family Dinner (7,708)
36 | Satan's Slaves 2: Communion (7,694)
37 | Huesera (7,645)
38 | Earwig (7,328)
39 | You Won't Be Alone (7,231)
40 | Candy Land (7,167)
41 | Something in the Dirt (7,107)
42 | Ajagajantharam (7,097)
43 | Septet: The Story of Hong Kong (7,094)
44 | Elderly, The (7,000)
45 | Swallowed (6,963)
46 | Christmas Bloody Christmas (6,923)
47 | Sputum (6,897)
48 | V/H/S/99 (6,688)
49 | Black Minutes, The (6,625)
50 | Eyes Below, The (6,559)
51 | Polaris (6,250)
52 | Ashkal (6,211)
53 | Dark Glasses (5,611)
54 | Day Zero (5,398)