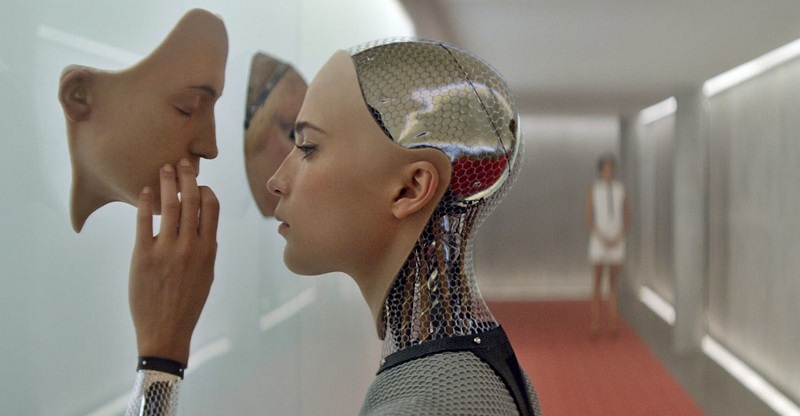 We're sorry: our educational program is available in Dutch only.
Kunstmatige Intelligentie
Kan KI de mensheid verbeteren of zelfs moreel overstijgen? Hoe houden we de (creatieve) controle? Hoe kunnen mens en KI elkaar verstreken?
AI (Artificial Intelligence) of (KI) Kunstmatige intelligentie is de intelligentie waarmee machines, software en apparaten zelfstandig problemen oplossen. Zij imiteren hierbij het denkvermogen van de mens. Met die nieuwe ontwikkelingen komen veel dilemma's om de hoek kijken. Bij elke ontwikkeling is het daarom belangrijk om stil te staan bij ethische en juridische vraagstukken. Denk bijvoorbeeld aan het bekende vraagstuk of het inzetten van robots kan leiden tot het verdwijnen van banen of het verzamelen van gegevens met kunstmatige intelligentie onze privacy onder druk kan zetten. 
Duur: 90 minuten
Kosten: geen 
Bezoek: Lesson-Up
Doelgroep: Havo 4 en 5 / Vwo 4, 5 en 6. 
Doelen leerlijn filmeducatie: 
De leerling kent de betekenis van kunstmatige intelligentie.

 

De leerling kan benoemen hoe verschillende filmmakers met dit thema omgaan;

 
De leerling kan enkele bewuste keuzes van de maker in gebruik van narratief, vormgeving, thema en context benoemen. 

 

De leerling kan benoemen welk effect de keuzes van de maker hebben op de eigen beleving.

 
BOEK DIT PROGRAMMA